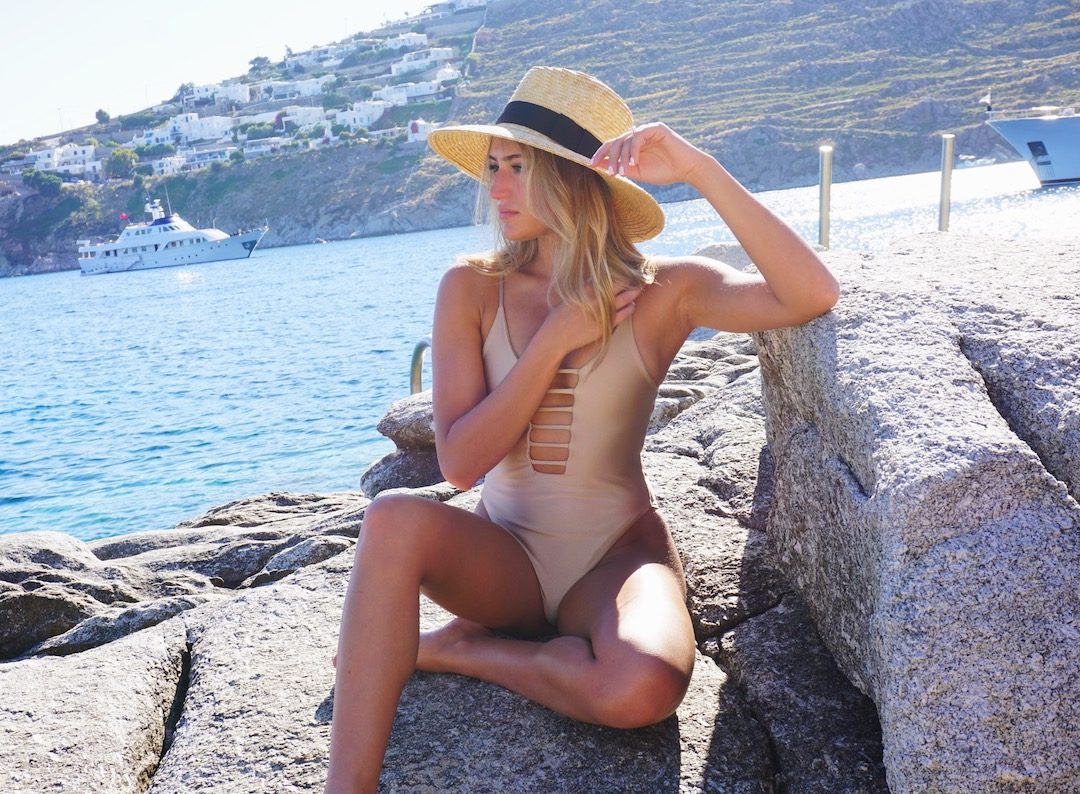 Fashion Diary | Mykonos Mode
Mykonos beaches and casual atmosphere showed through my outfits. Most of our days in Mykonos were spent sunbathing and reading books, while our nights started with a stroll through Mykonos Town and ended with an amazing dinner in some of the most popular restaurants.
I packed some amazing one-piece bathing suits, my ultimate favorite this summer season! I have to also shout out the amazing pompom basket bag I brought along with me. It was the perfect bag to take from the beach to dinner – not to mention it fits a ton. My husband dubbed it his favorite because I could even fit his wallet. Snag it now while it's still available!
All of my looks are linked below, enjoy!
Comment below if you have any questions or feedback on this post. If you're interested in connecting with me – say "Hi!" on Instagram, Facebook, Twitter, Pinterest, or YouTube.
Also, feel free to subscribe for updates below: