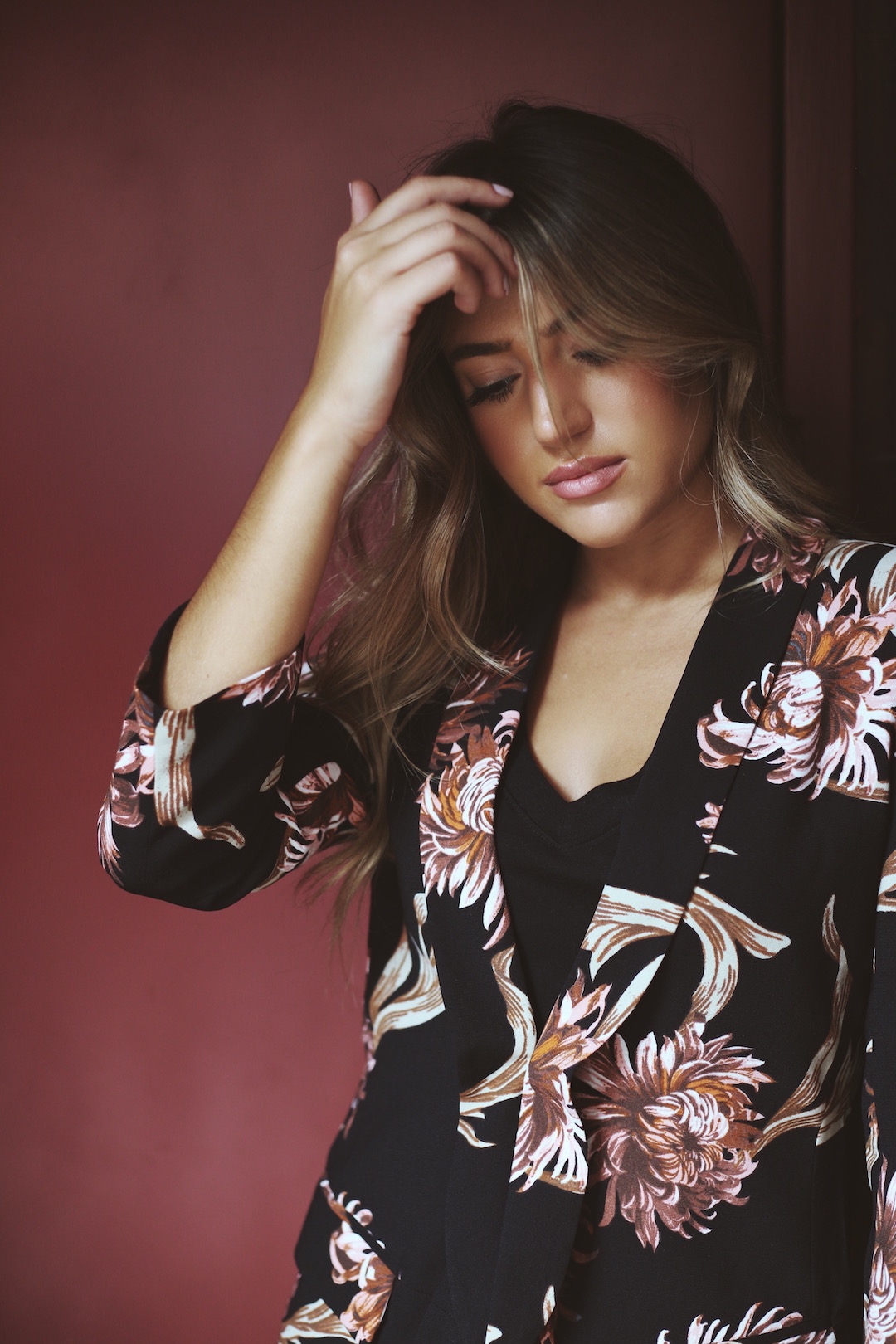 I am such a neutral, minimalistic dresser.  With such a neutral palette, every season I gravitate towards trendy pieces that add a pop to my look.  Whether through a popular pattern or must wear color of the season, there is always something that catches my eye.  Adding a statement piece to my wardrobe still allows me to stick to my neutrals with extra added appeal.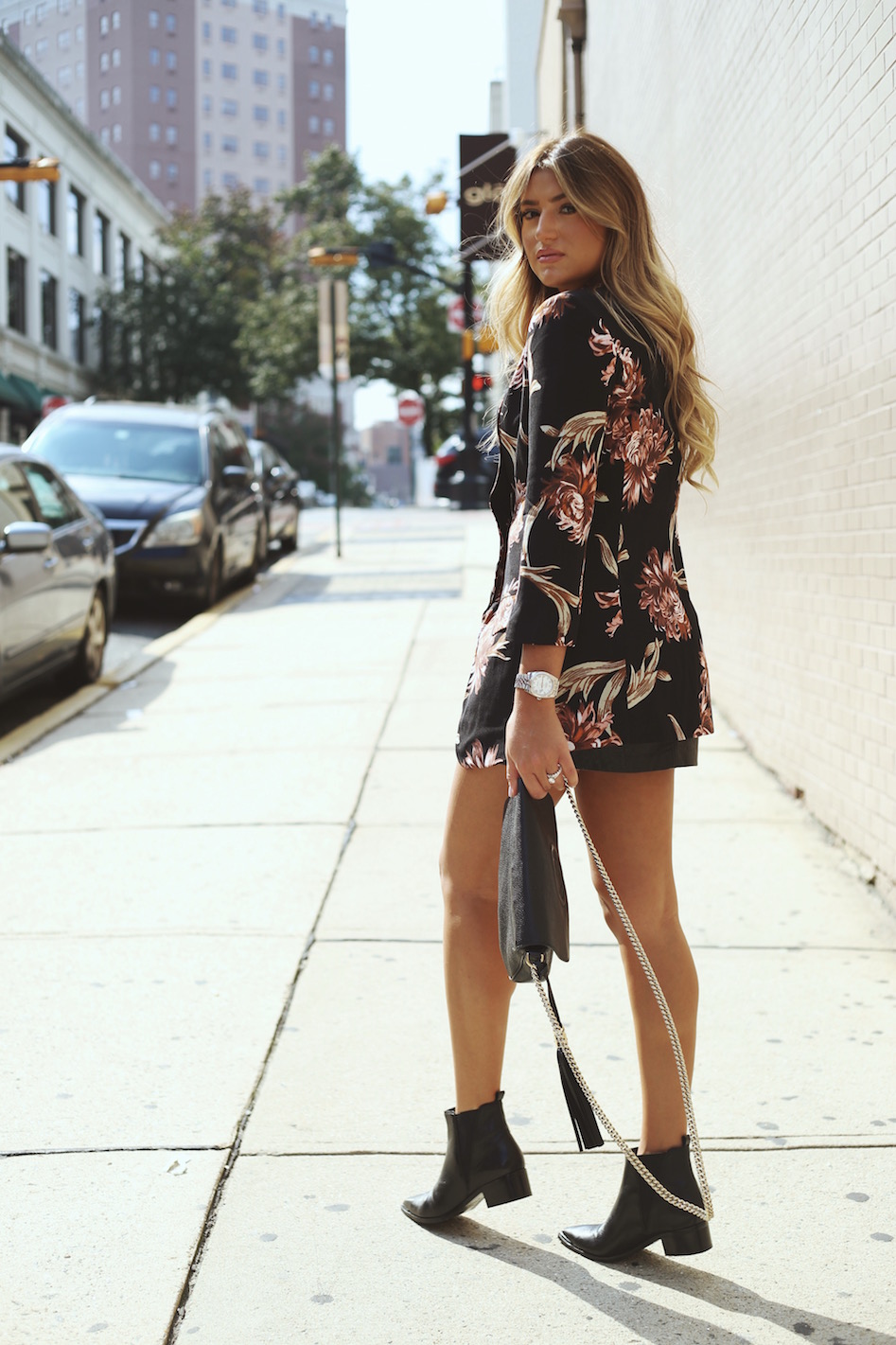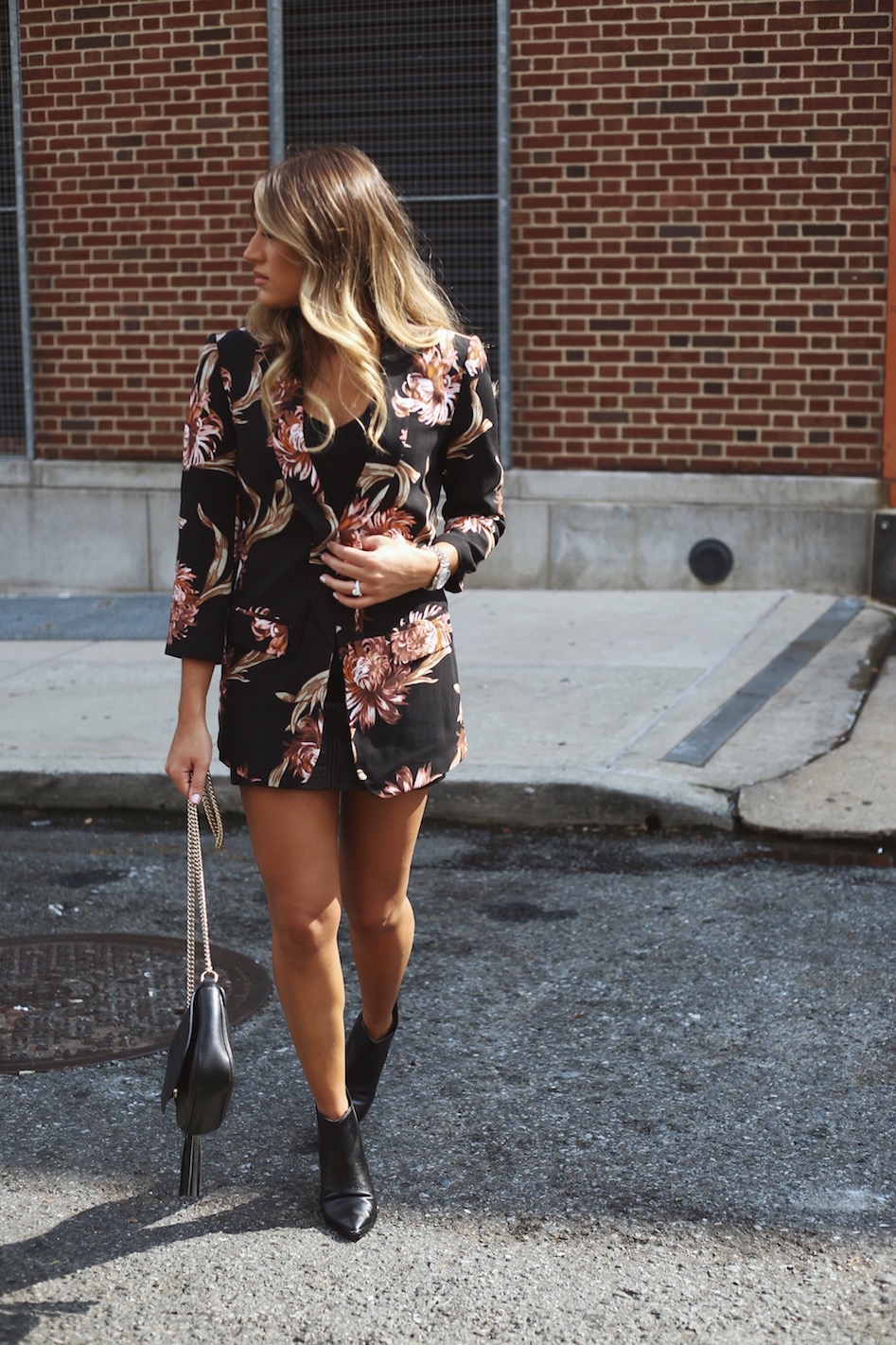 This season floral prints are everywhere!  This popular print is showing up on booties and blazers.  Even dominating the matching separates world.  I entered the fall floral print trend with this amazing blazer.  I fell in love with the pattern colors that contrasted with the black blazer. I loved pairing it with a simple black t-shirt, leather skirt, and edgy booties.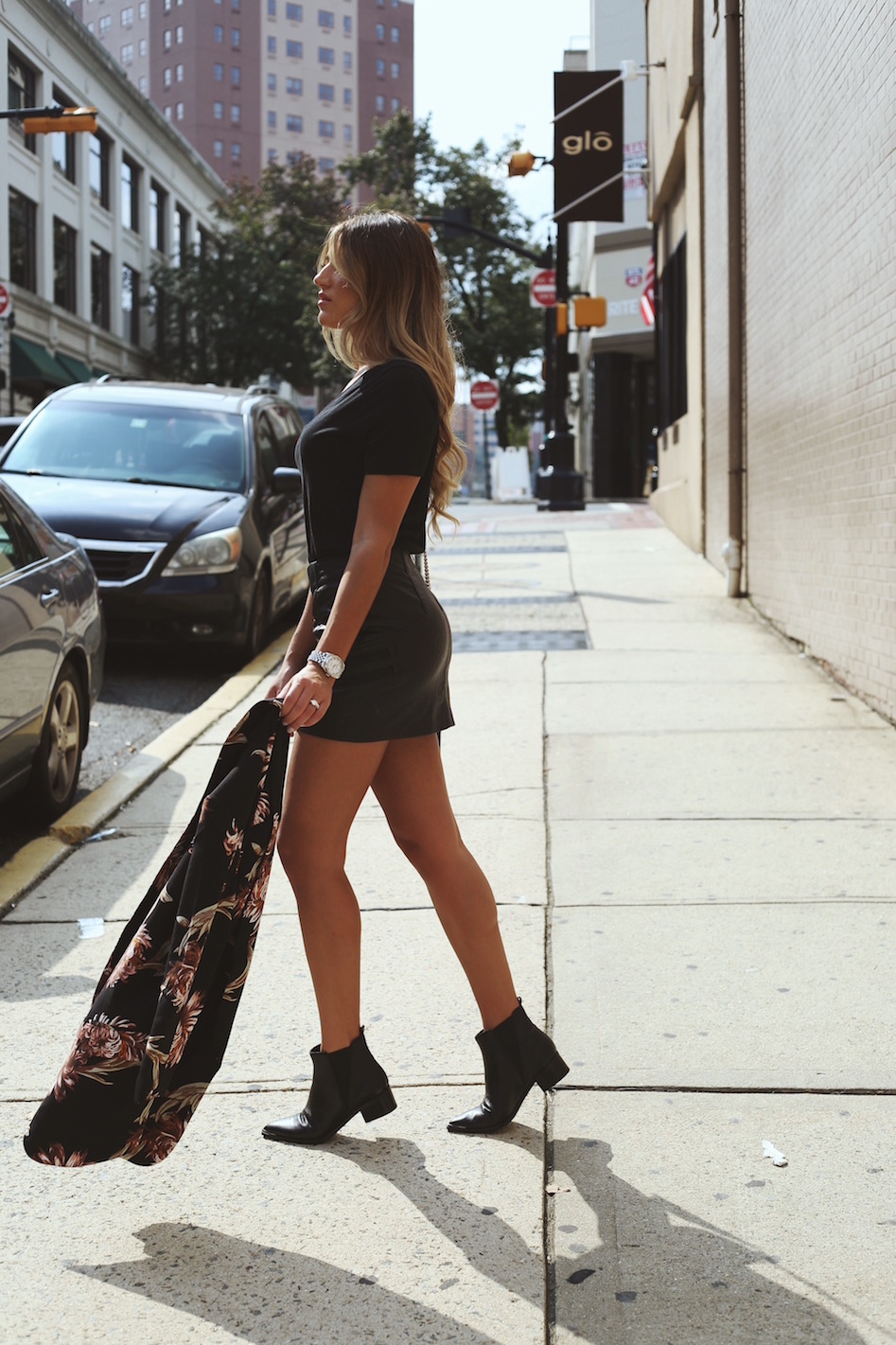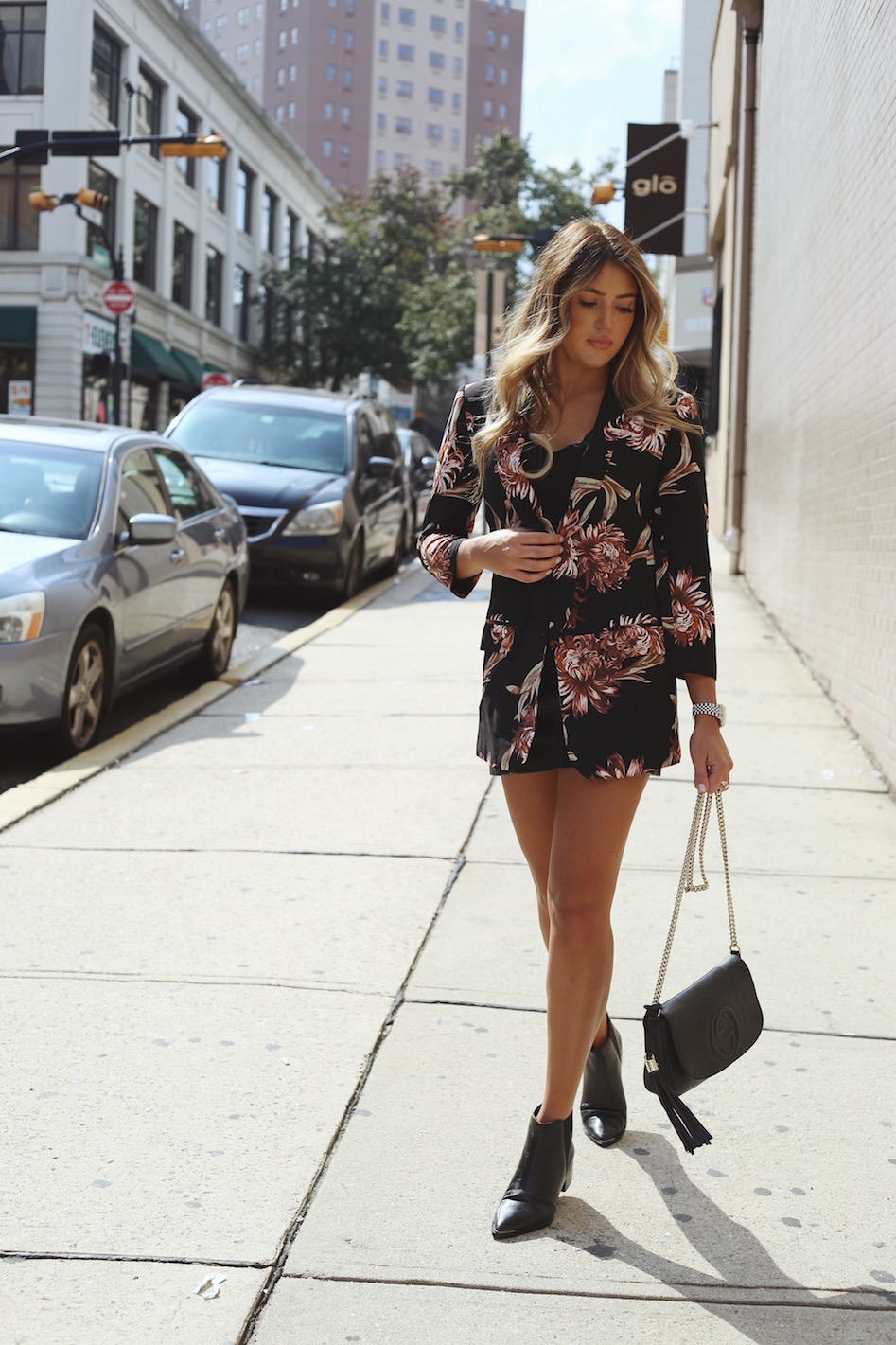 This blazer also came with matching trousers, making for the cutest matching suit.  That is what I love about pieces like this one.  You can wear it with matching bottoms making for an eye-catching look, or dress it up separately in your own way.  I am glad I explored the floral trend with this blazer.  How do you rock the floral trend? Shop my favorites below!
Blazer by Leith, Skirt by BLANKNYC, and Booties by Marc Fisher
All photos taken by Joshua Trostinsky