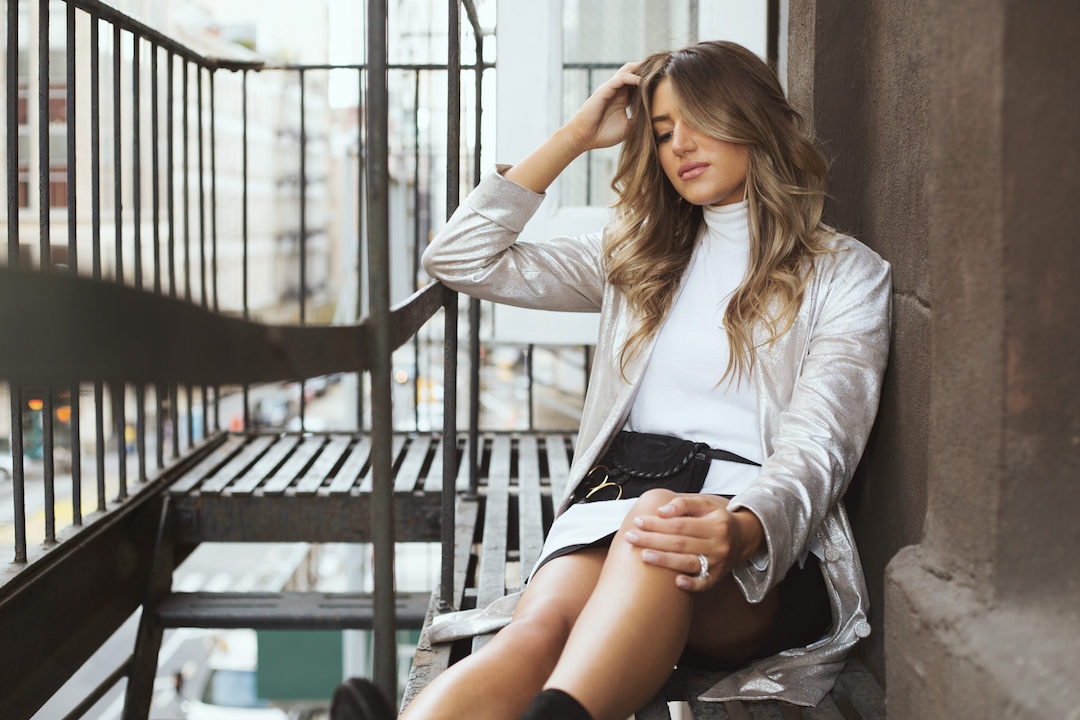 This fall you must have metallic. Shoes, trousers, jackets – you name it, it comes in metallic print.  What I love the most about this trend is that it can be so subtle depending on your comfort level.  You can add a pop of metallic in a blazer, while the rest of your outfit remain neutral and understated. Rest assured, this will not be the last of metallic for me this season.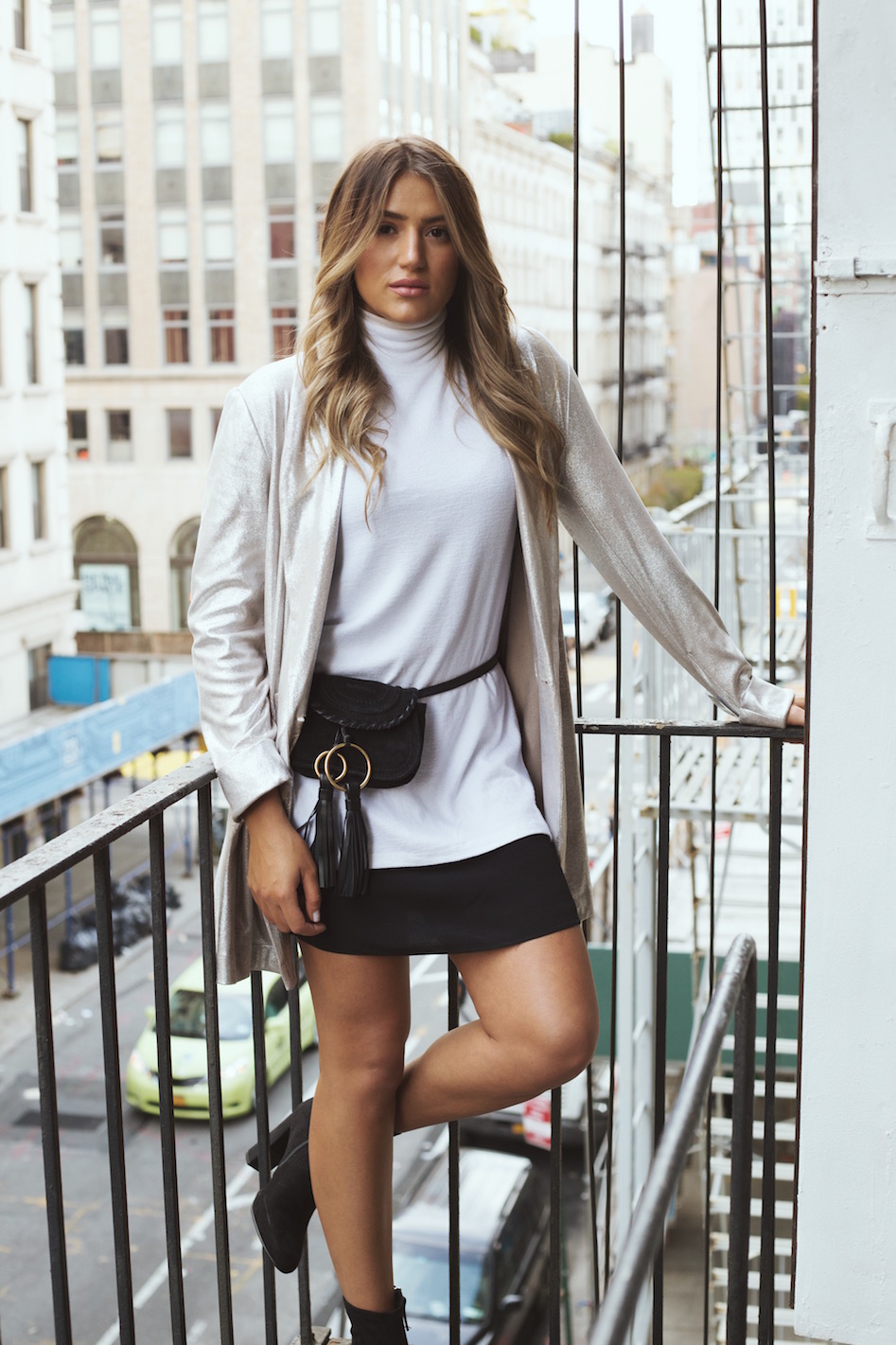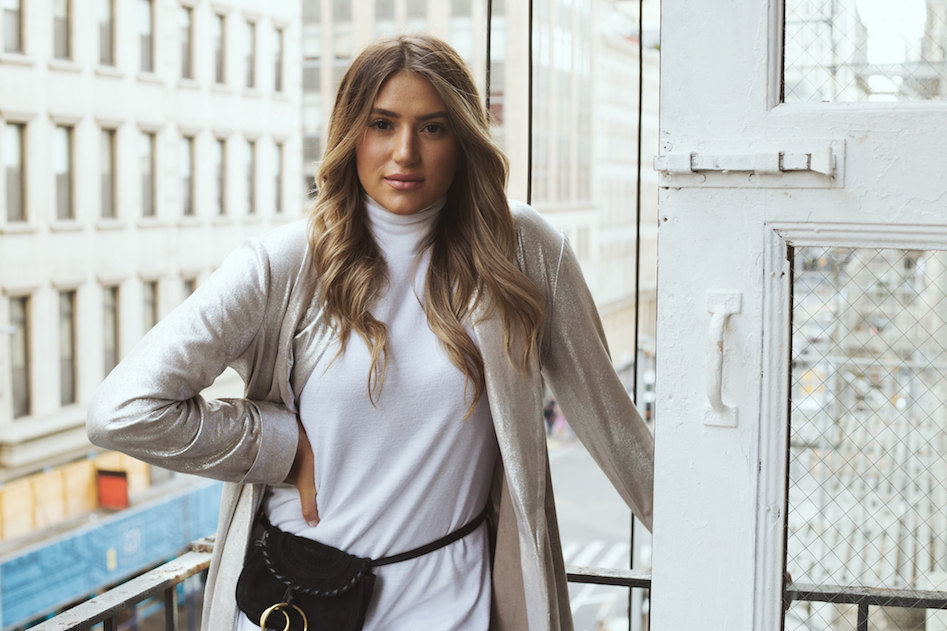 This cracked metal suede blazer is heavenly, from color to feel – it is so soft!  Underneath the blazer,  I layered a black slip dress, with a white turtleneck tunic to make the look fall appropriate. Without the blazer, the look is plain and simple, but that is the beauty of a statement trend. The silver gives the look edge and pizzazz, while the belt bag gives some definition to the body.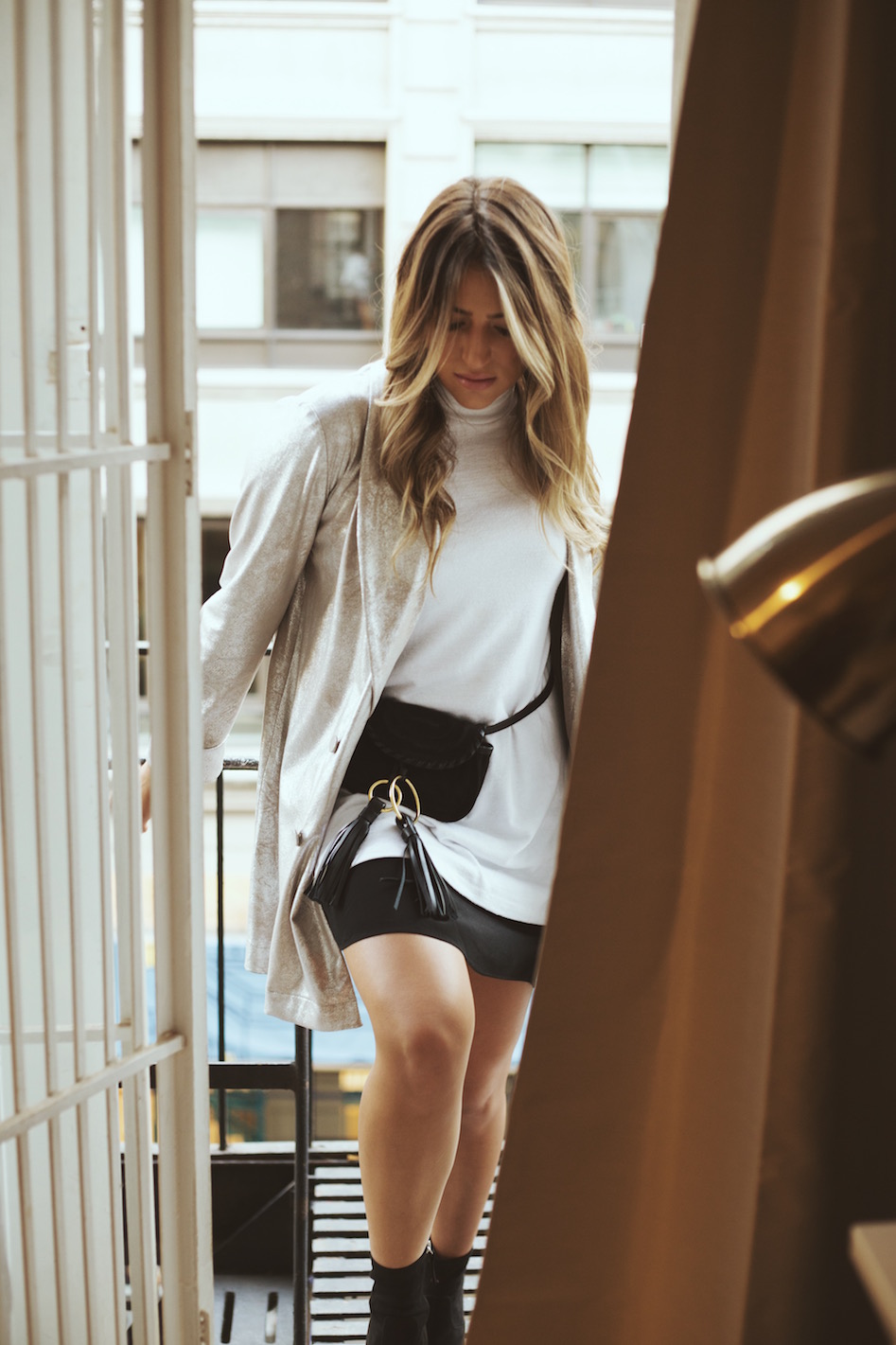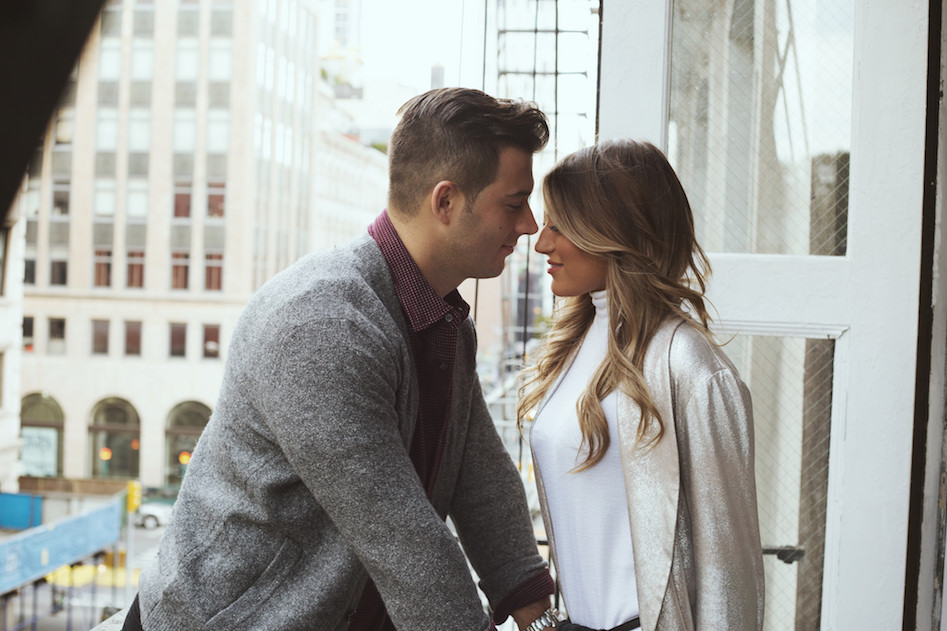 There are so many ways to wear this blazer. How would you dress it up?  Shop this trend below.  I will be buying some more metallic pieces for sure!
Blazer ZARA, Black Slip Aritzia, Belt Bag SEE by Chloe,
Booties Steve Madden 
Photography by Joshua Trostinsky