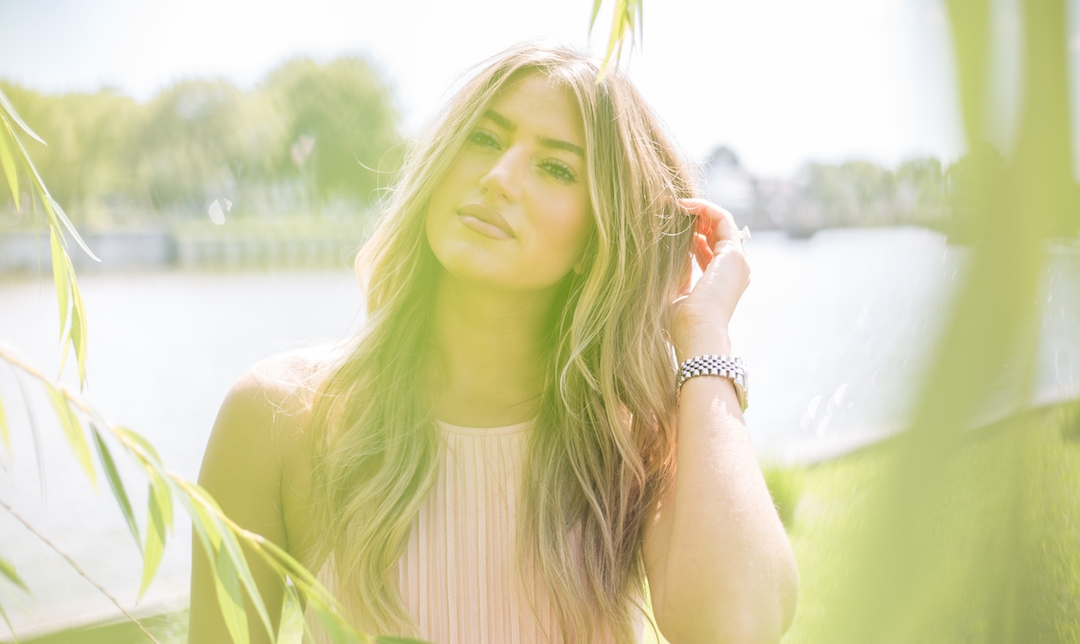 End of summer is nearing, I know, I cannot believe it myself.  Fortunately though, summer events are not quite over. The good news is there is still time for flowing cocktail dresses and open back silhouettes. The end of summer BBQ's, graduation parties, and corporate events are in full swing. This dress makes for the perfect end of summer bash outfit.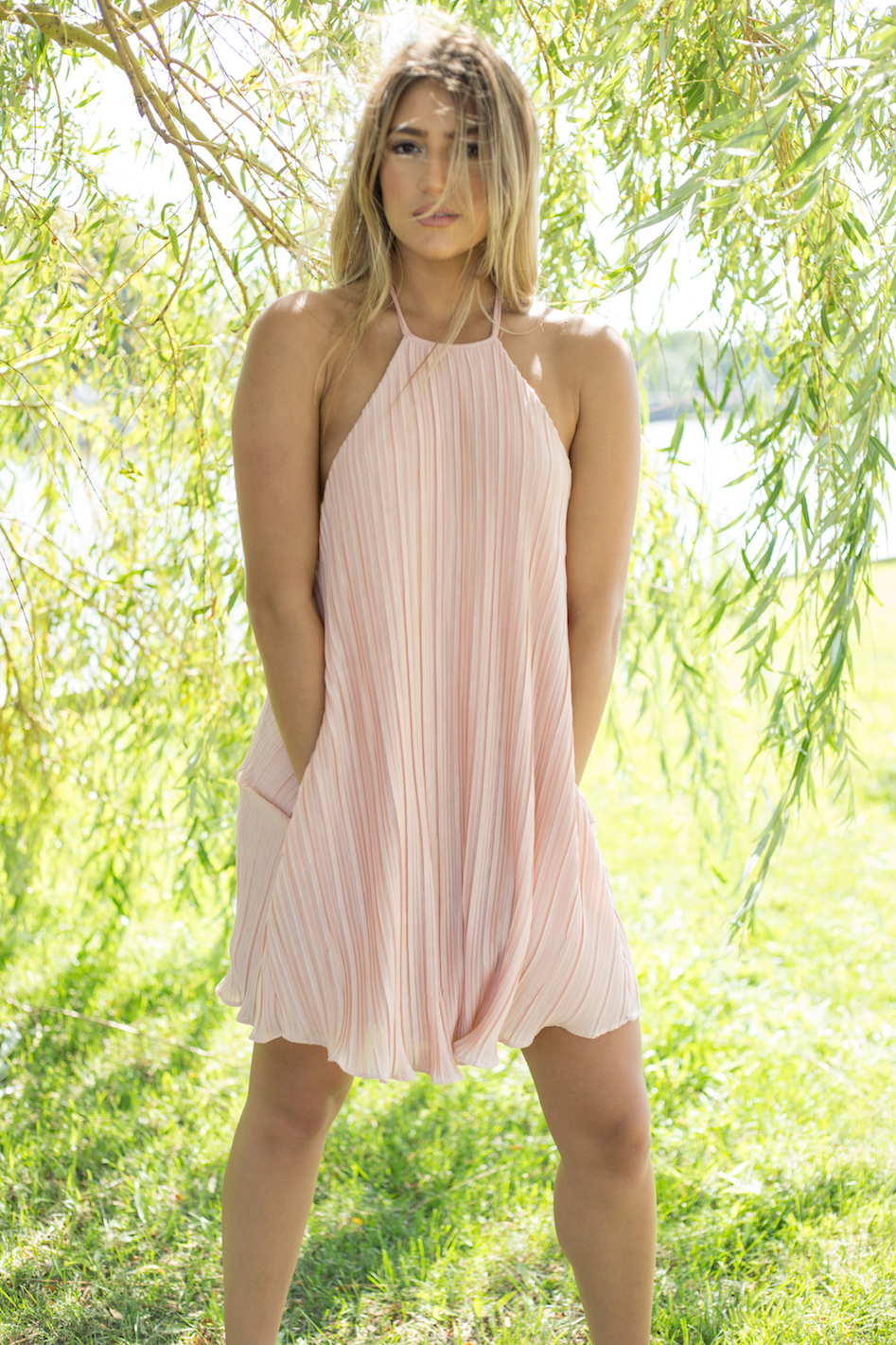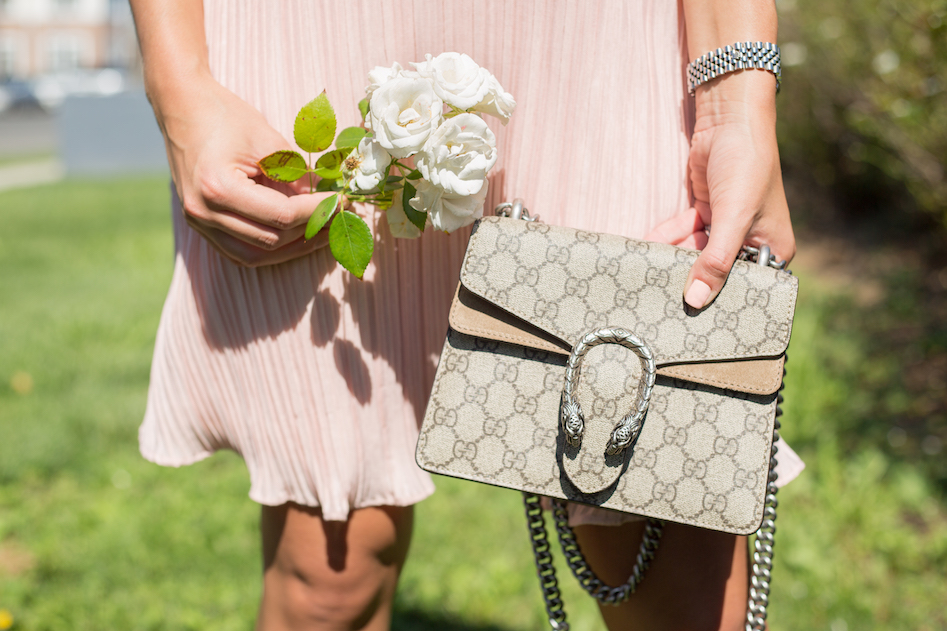 High neck, low back silhouettes always attract me, so when I made this purchase I was hoping I would love it. Sure enough, I did! It is the perfect loose fit, with adjustable tie straps, and a touch of sexy thanks to the open back detail. My personal favorite part is the pockets! Yes, I am that girl that gets overly excited when a dress has pockets. The pockets add the hint of casual to make the dress versatile and easy to wear for many occasions.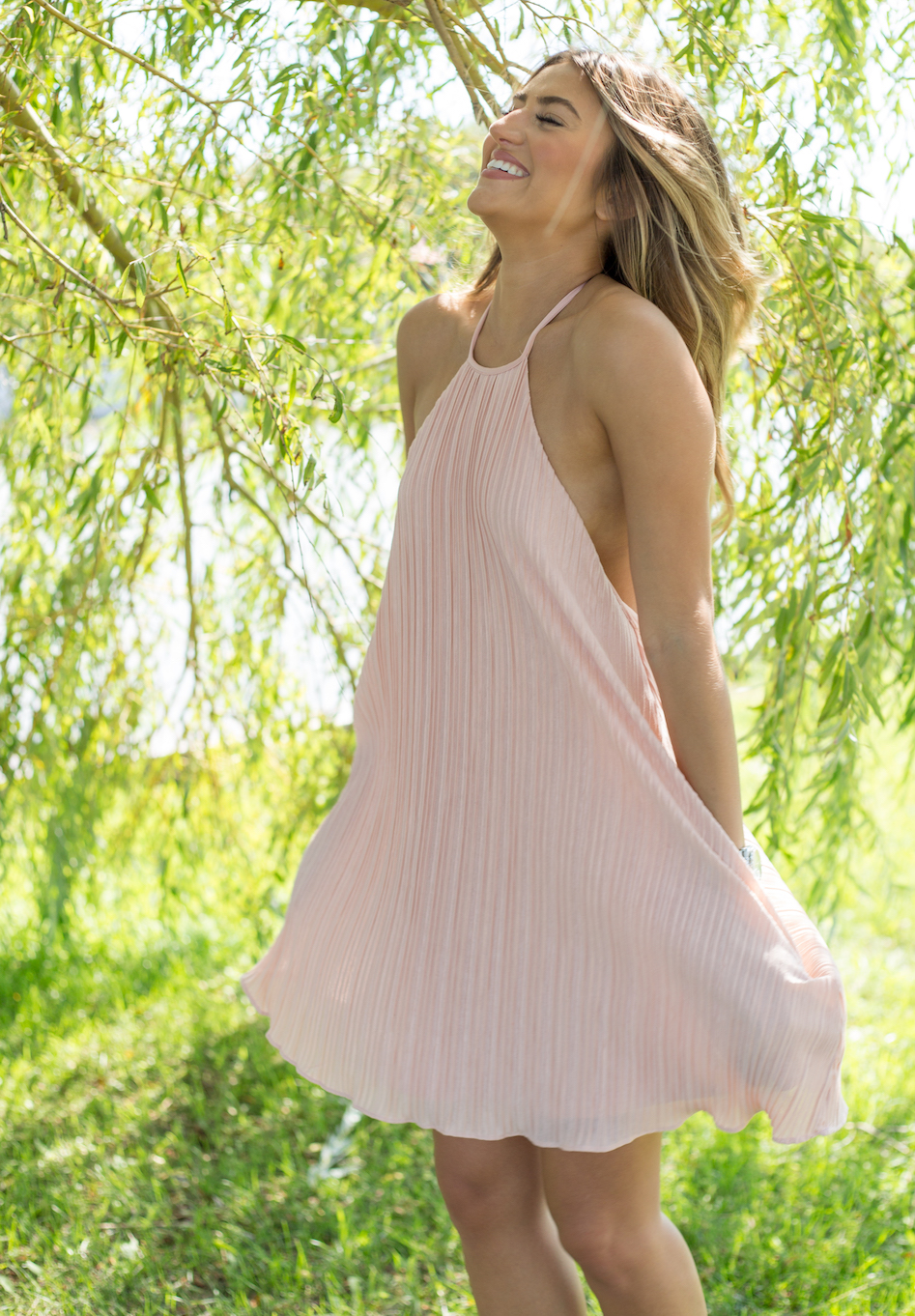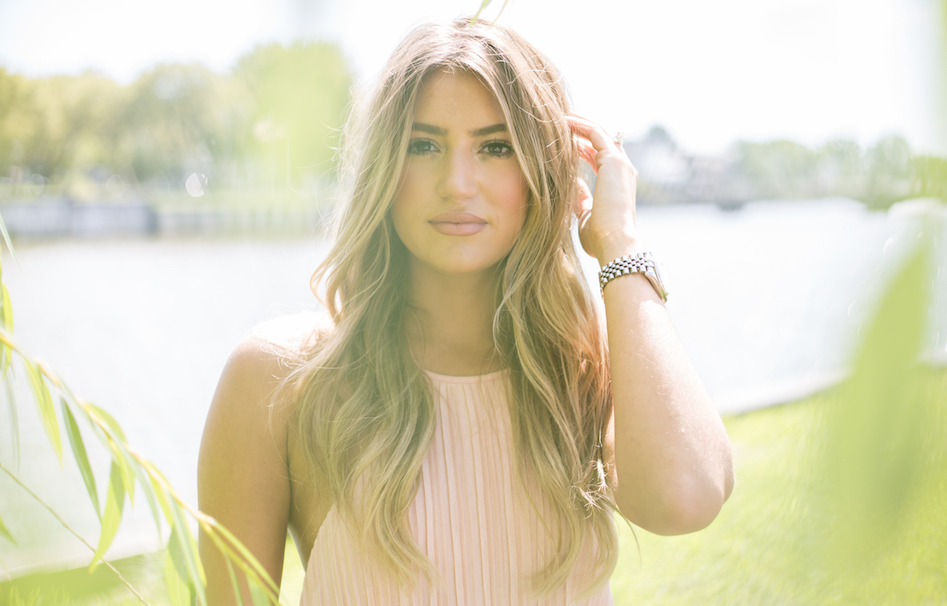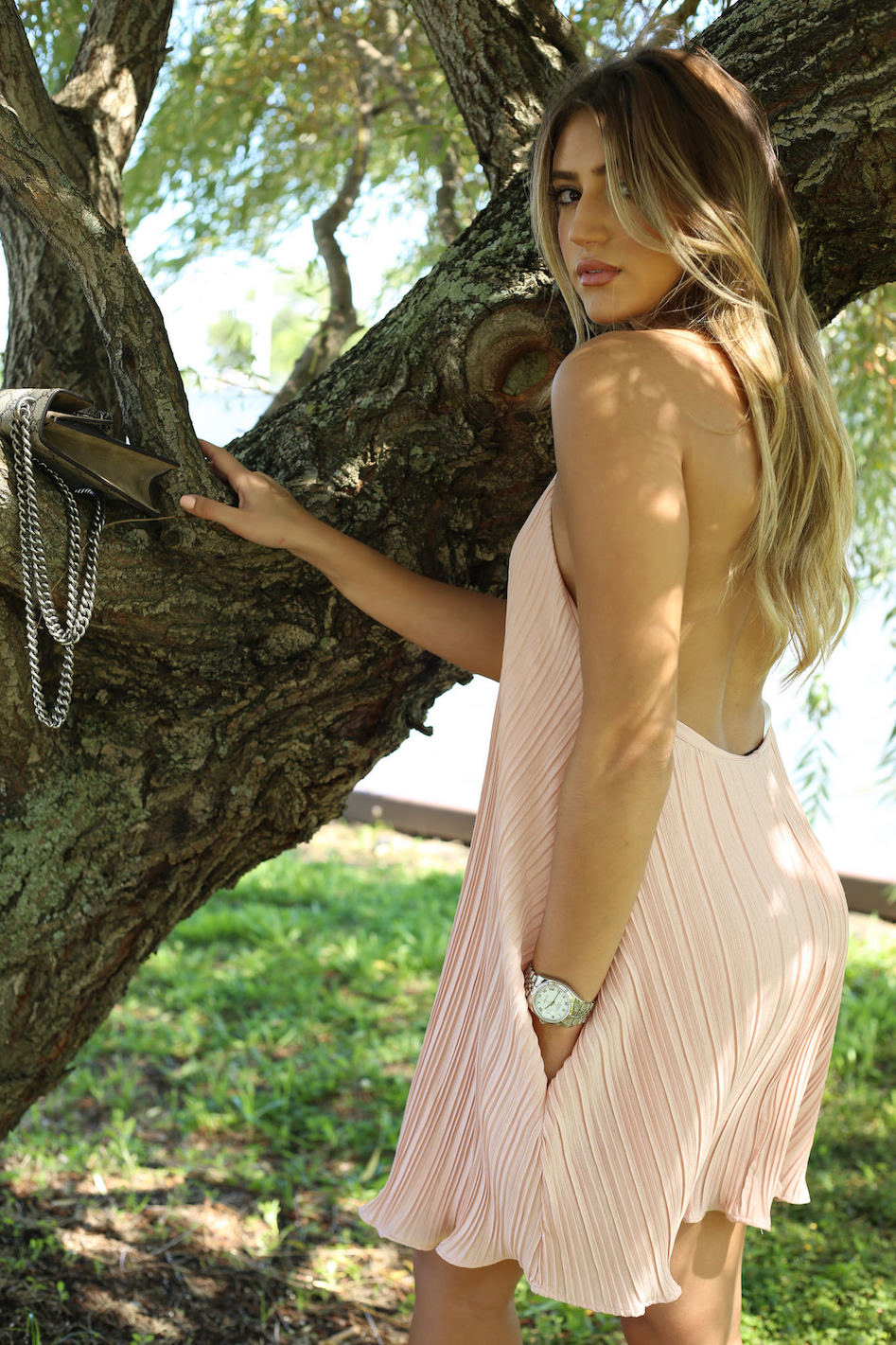 Whether you need a last minute summer party dress or add a blazer and booties to wear in the fall, this blush beauty is a favorite of mine. Scroll through below for more dresses!
Dress by NBD