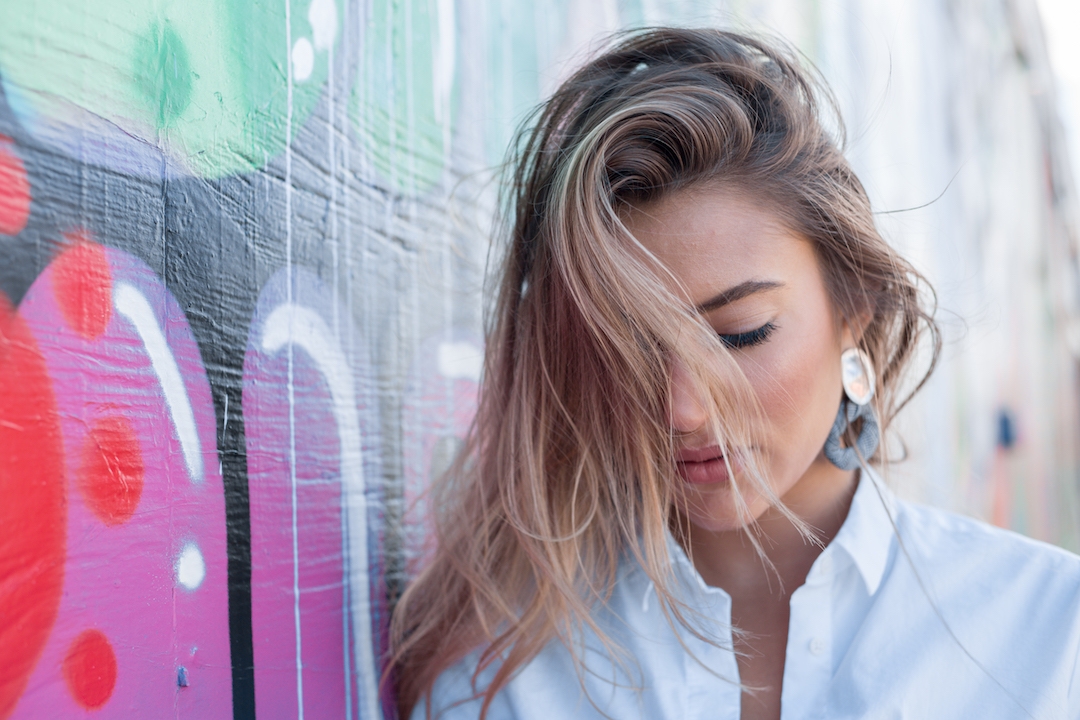 My usual motto towards fashion is making simple fabulous. There's nothing like taking something understated and making it stand out. For me, this is the easiest way to stay true to your style while still incorporating the years trendiest items. Grab something old and make it new!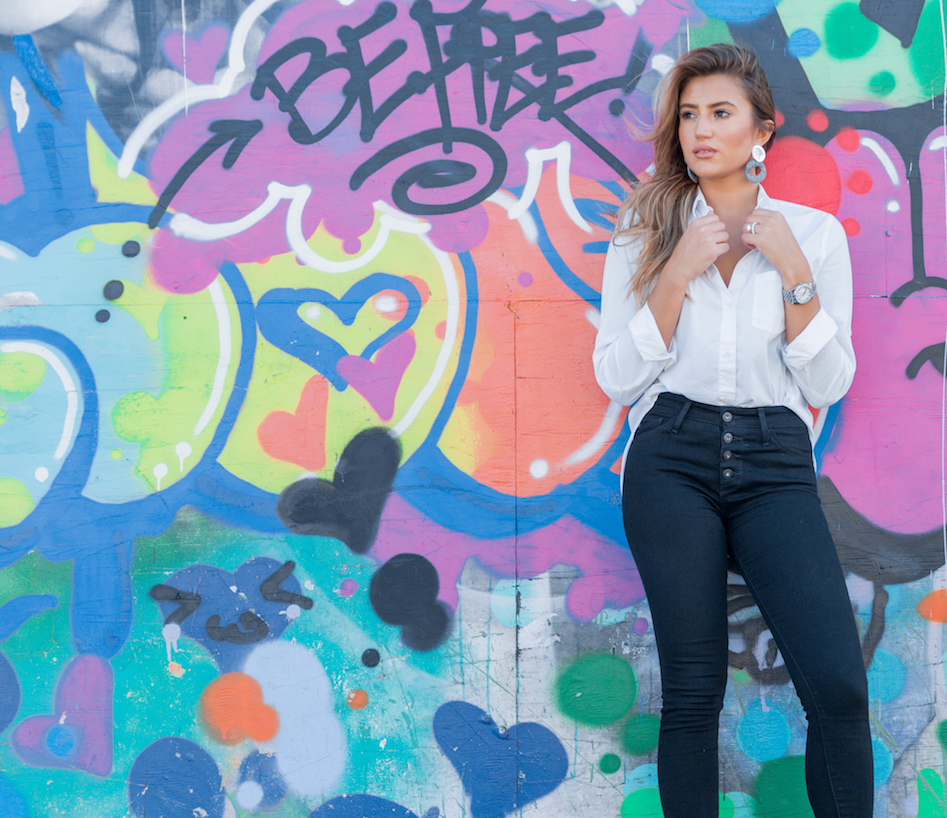 A classic white button down. My absolute favorite article of clothing, one I have in many different materials, cuts, fits, and shades of white. Anytime I walk into a store I gravitate towards at least one white button down blouse. I convince myself I need just one more in my closet. But, my theory is not so far off, there are so many ways to wear the blouse. One white button down can morph into a multitude of different looks. Layering, accessorizing, adding a sophisticated "umph" to a casual pair of jeans.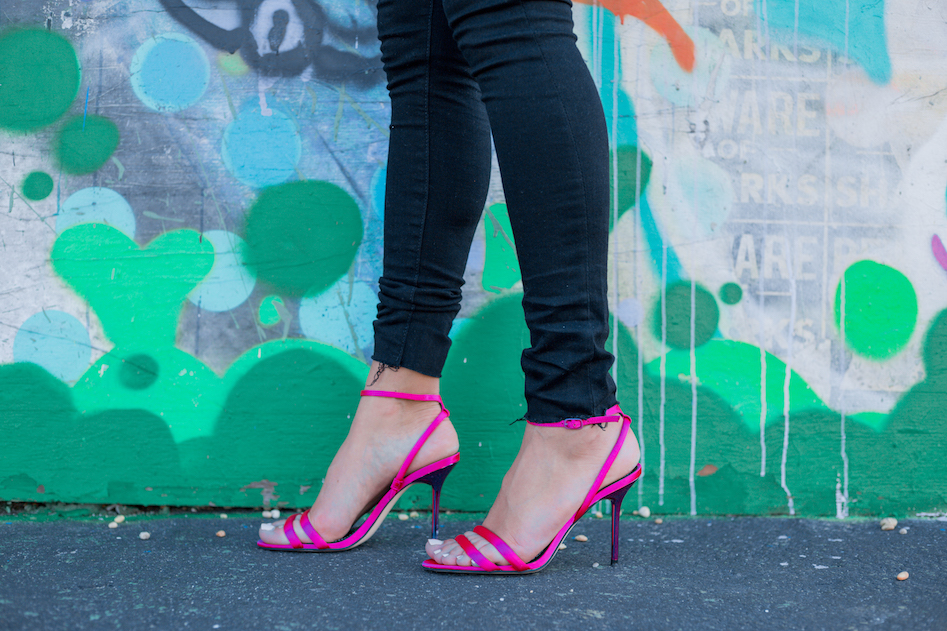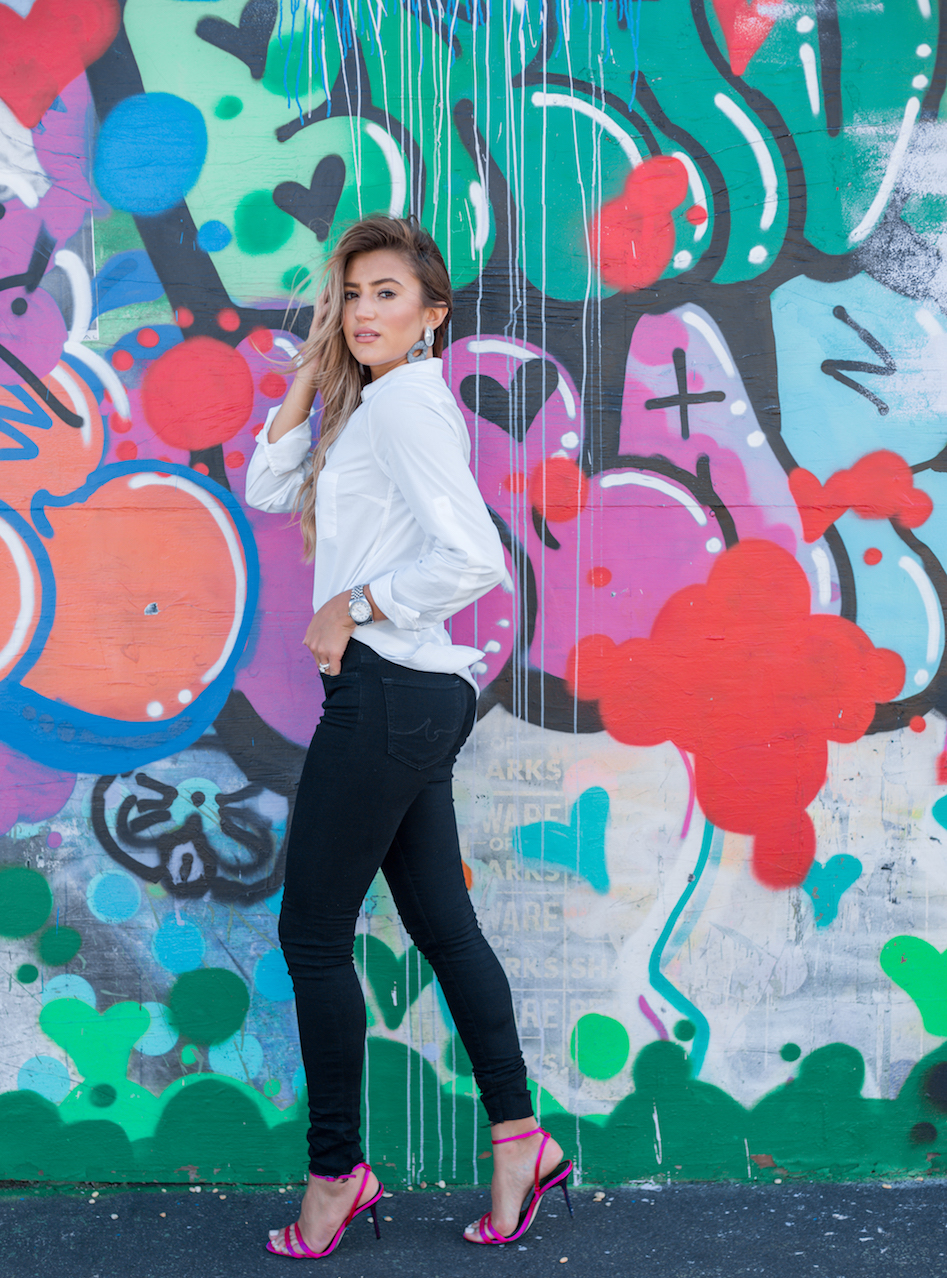 This look made me feel really edgy, yet still classic. I incorporated two hot trends of the moment to jazz up the look. It is so easy to turn the direction of an outfit with a few key pieces, whether it's jewelry, a statement belt, or shoes that pop.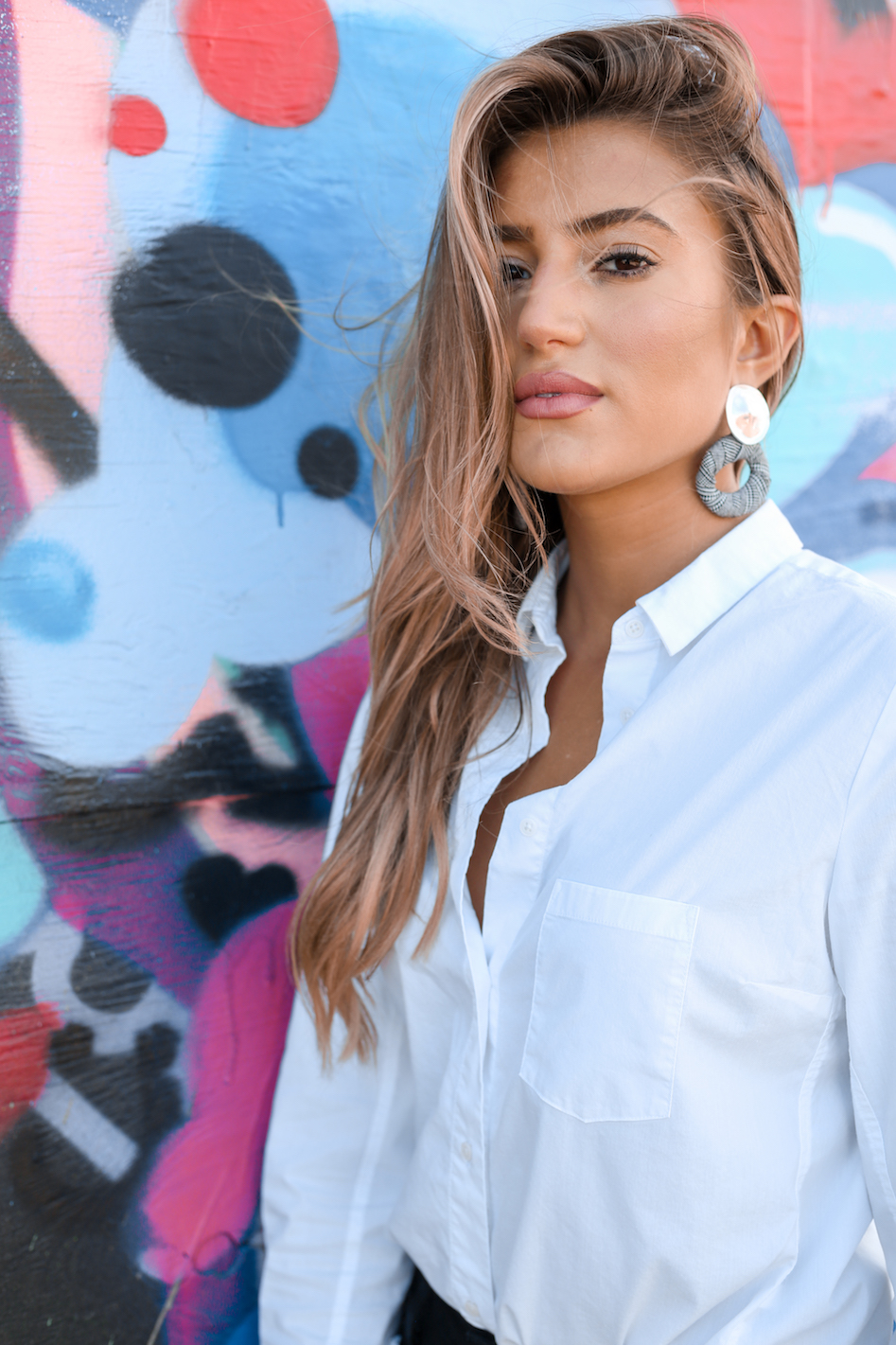 I landed on a pair of new favorite fall earrings and a pair of fuchsia heels. The earrings incorporate gray and black gingham pattern, with silver hardware that just elevates the statement piece. Adding a pair of color pop heels complete the look! Shop the look below!
Heels by Zara, Earrings by Zara