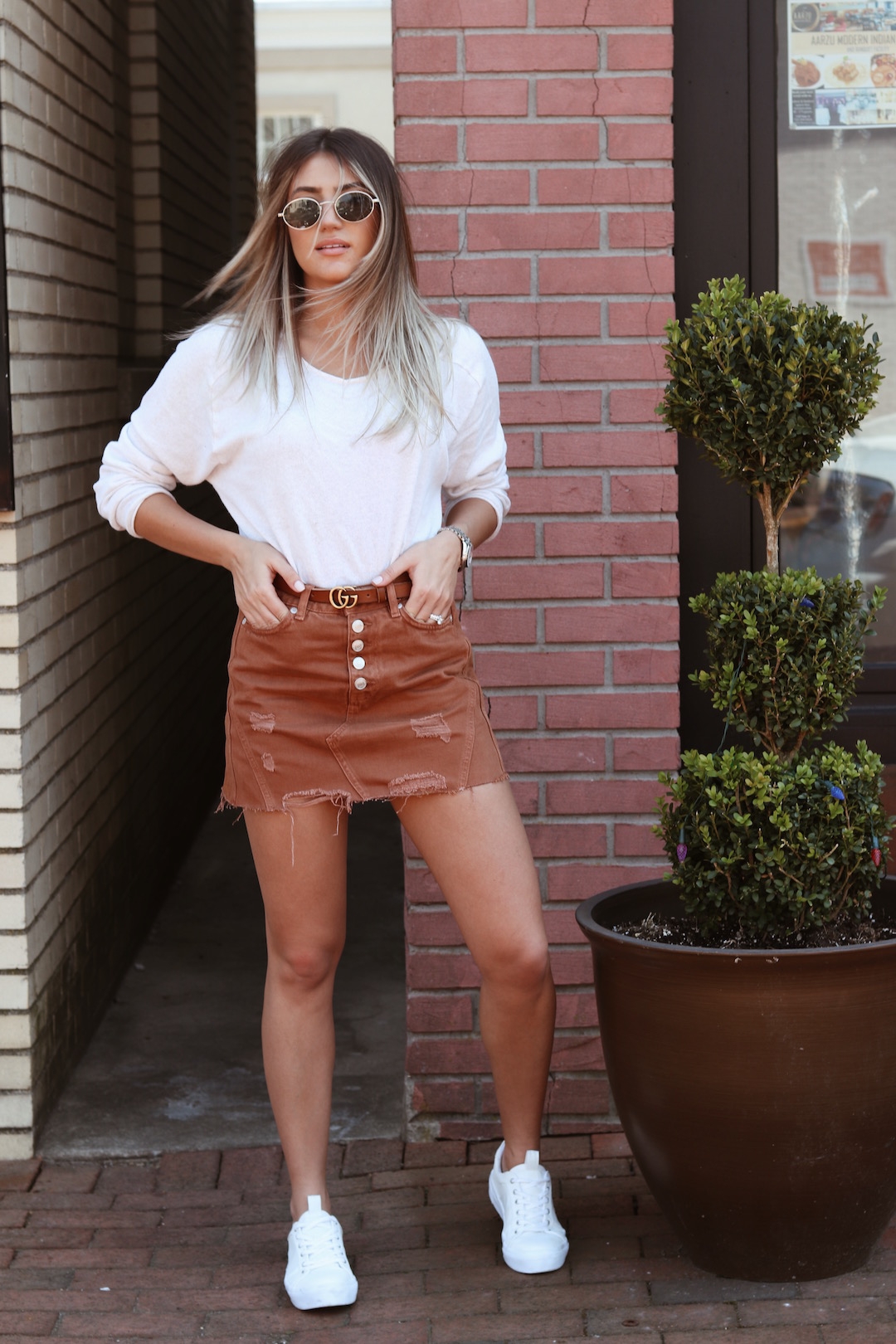 As I get older, my style changes. I am constantly surprised by what catches my eye while shopping and how I pair styles together. What used to be really trend focused, has now become comfort focused shopping.  My preference in comfort has not meant a reduction in sporting trends, but simplifying the way in which I wear the trendy item. Of the recent (or maybe not so recent) trends that have really come into view for me, sneakers are top.
The iconic white sneaker has taken a huge space in my wardrobe. I have been loving the simplicity of them paired with virtually anything. I never used to be a sneaker girl, not because I didn't like them, but because I was never quite confident I could pull them off in anything other than gym clothes. Heels were always my go-to, assuming they instantly put together an outfit.  Don't get me wrong, I still adore my heels, but on warm days around town sneakers give me the mobility I need.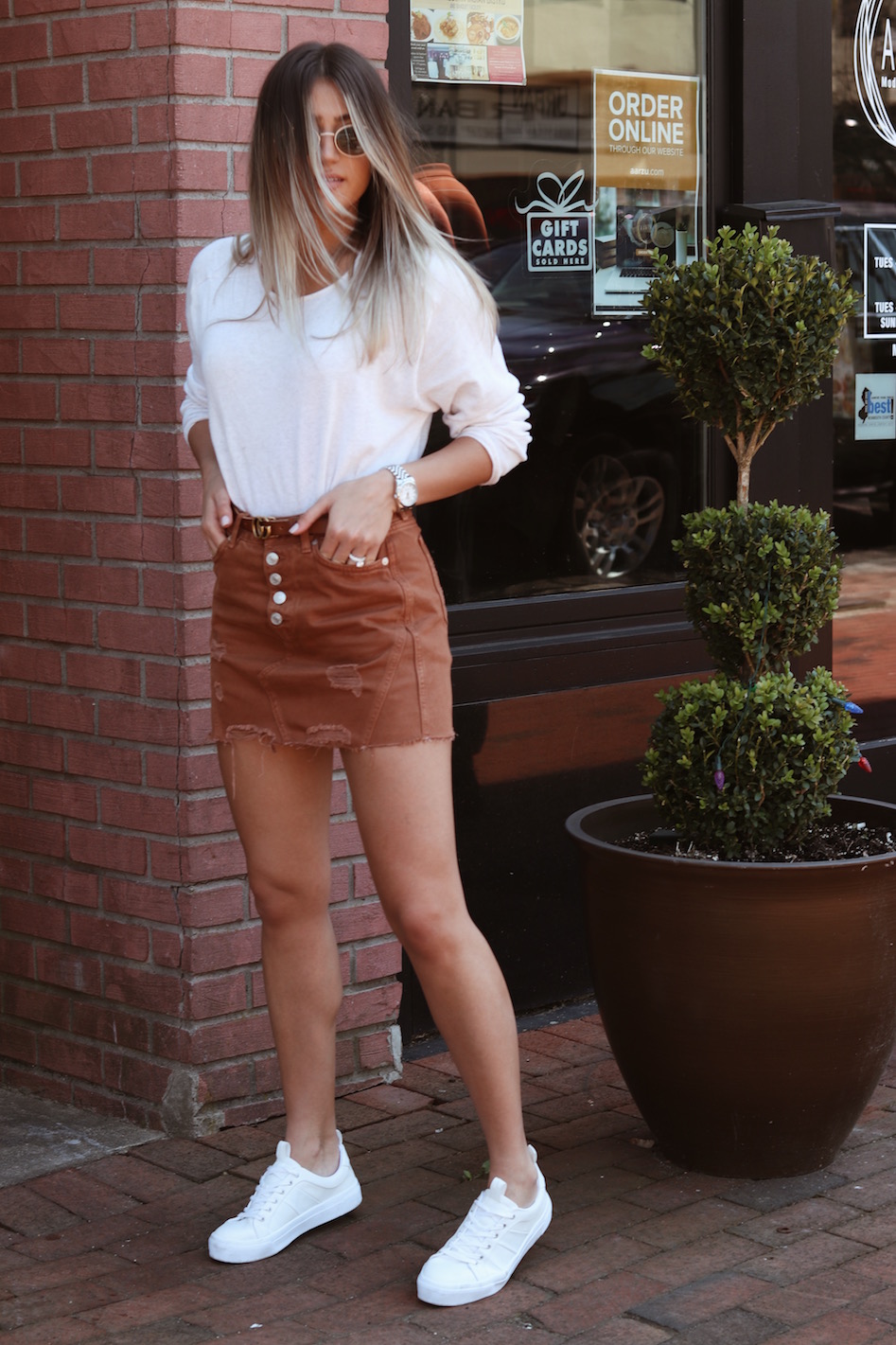 I specifically like to wear sneakers with skirts and dresses in the spring and summer months.  Blending ultra feminine with neutral sneakers makes for the perfect look for day.  Also, the beauty of an outfit like that is being able to swap the sneakers for heels and easily go out on the town for dinner.  Who doesn't love an easy day to night look?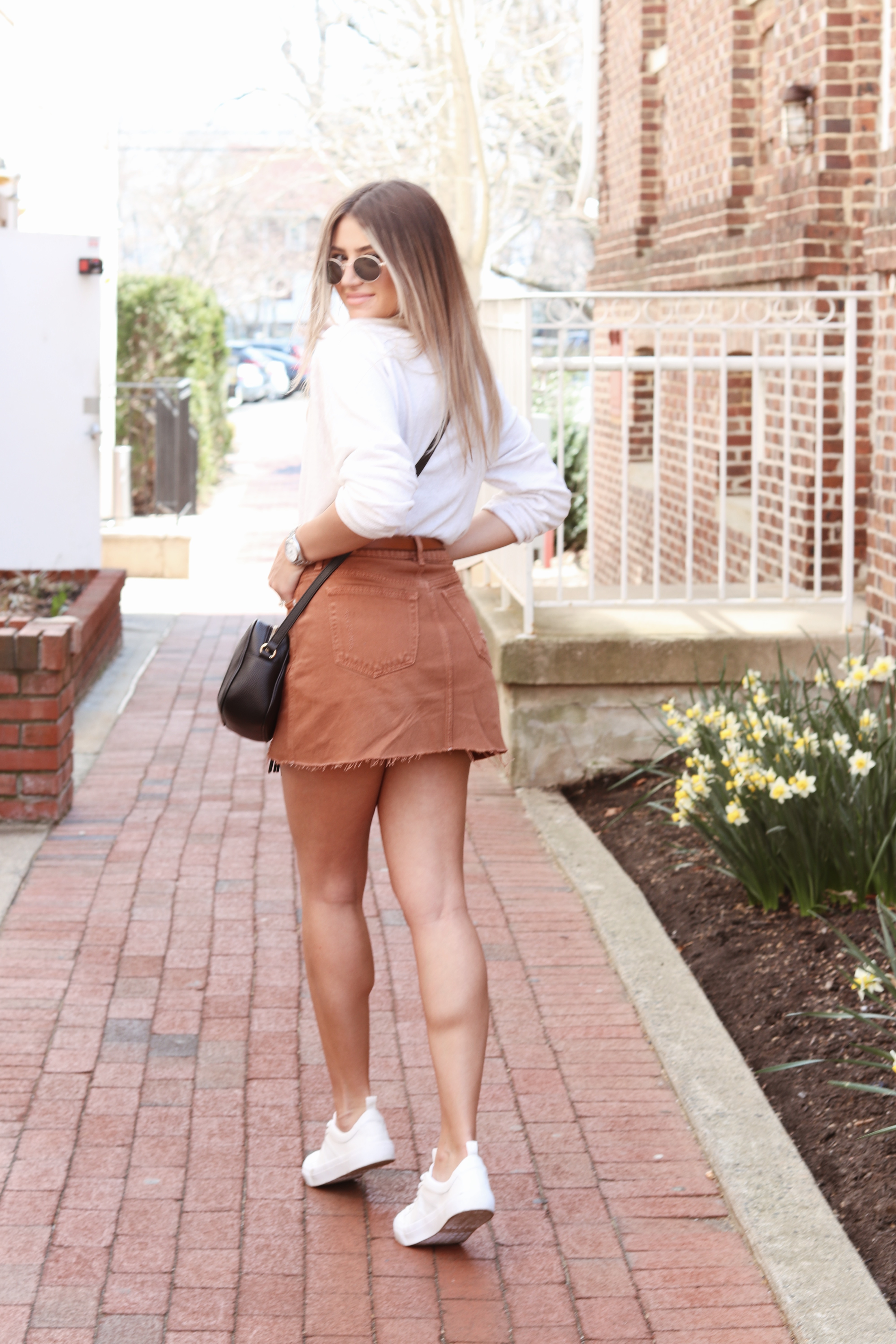 Shop my favorites spring sneakers below!
Skirt Free People, Sneakers Zara, Belt Gucci
Photography by Gina Lombardo