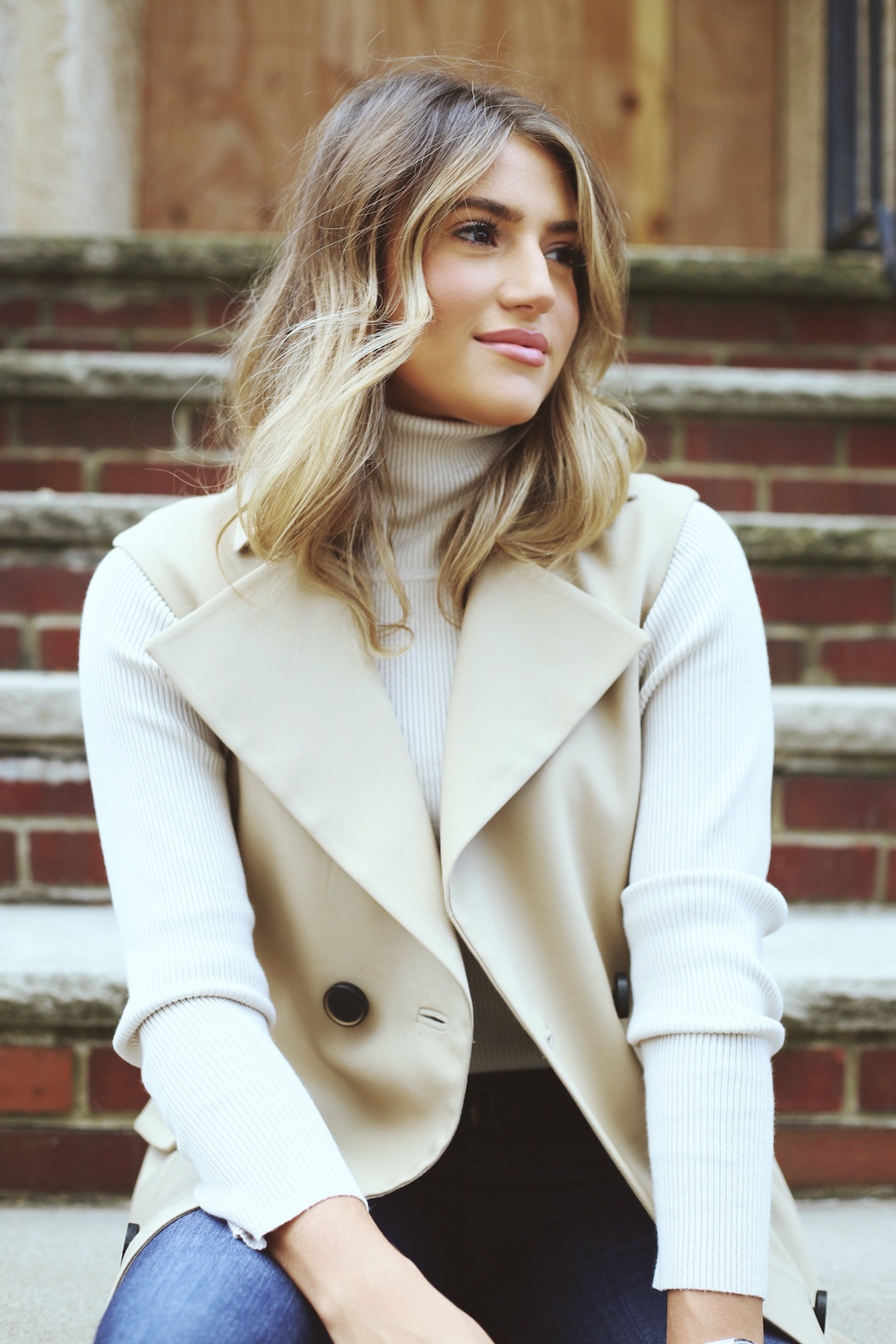 Does anyone else get excited when they start to see trench styled pieces? I have always loved the trench  coat trend.  Trench coats scream chic and sleek.  They also certainly bring all the fall feelings to life, which we are experiencing on the East Coast.  Cue the trendy pumpkin flavored coffee and streets peppered with colorful leaves!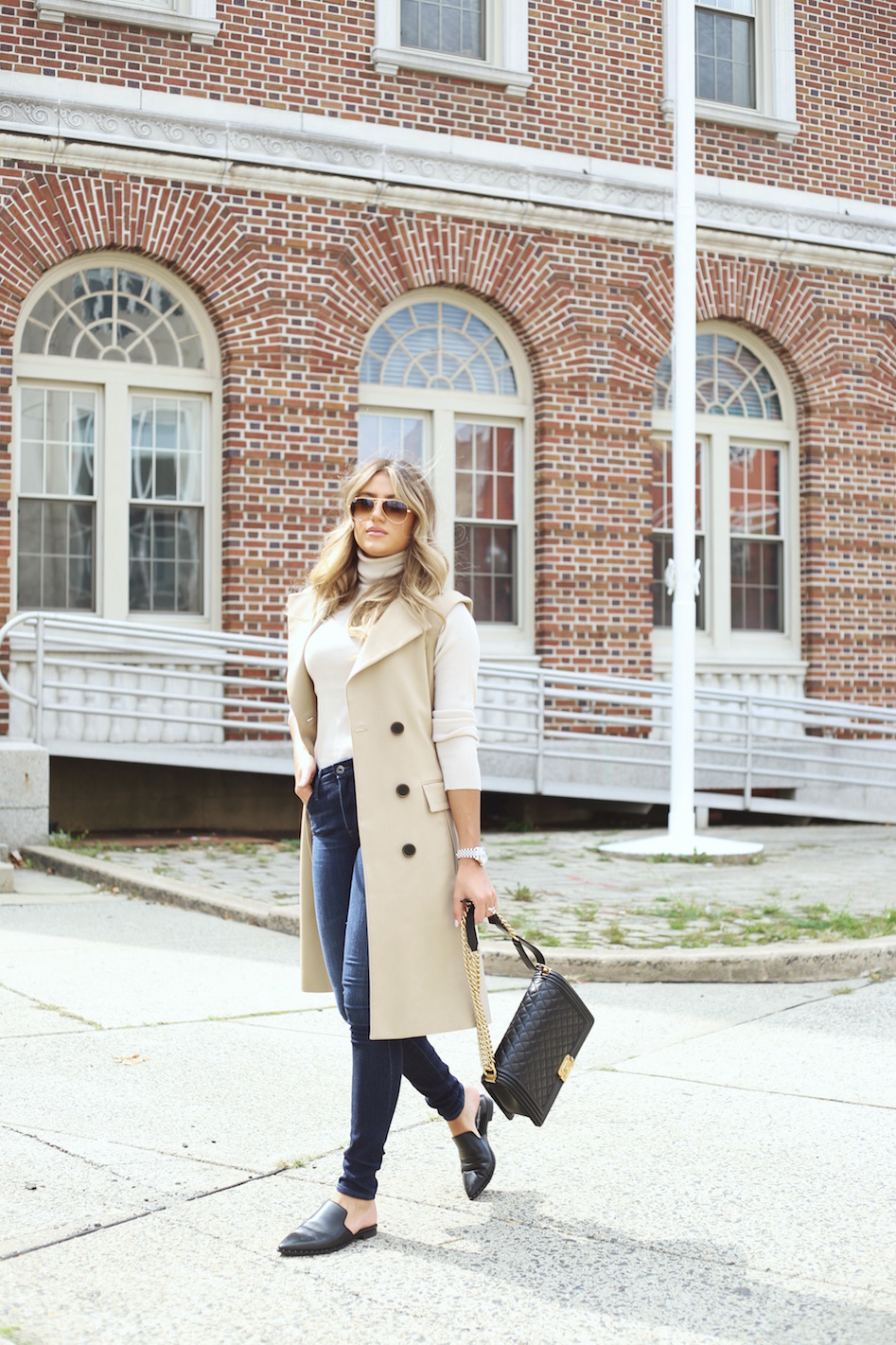 This look is the ultimate trench lover's dream for fall. The sleeveless trench vest is the perfect way to transition your wardrobe during the first few mild fall months.  Not to mention, this vest is structured and so luxurious feeling that you can dress up a simple look or really enhance business attire.  I have worn this vest a number of times already.  I always go for pieces I can wear a number of ways and make it look entirely different each time.  The vest also works so well with an all-black look, totally exudes Victoria Beckham vibes.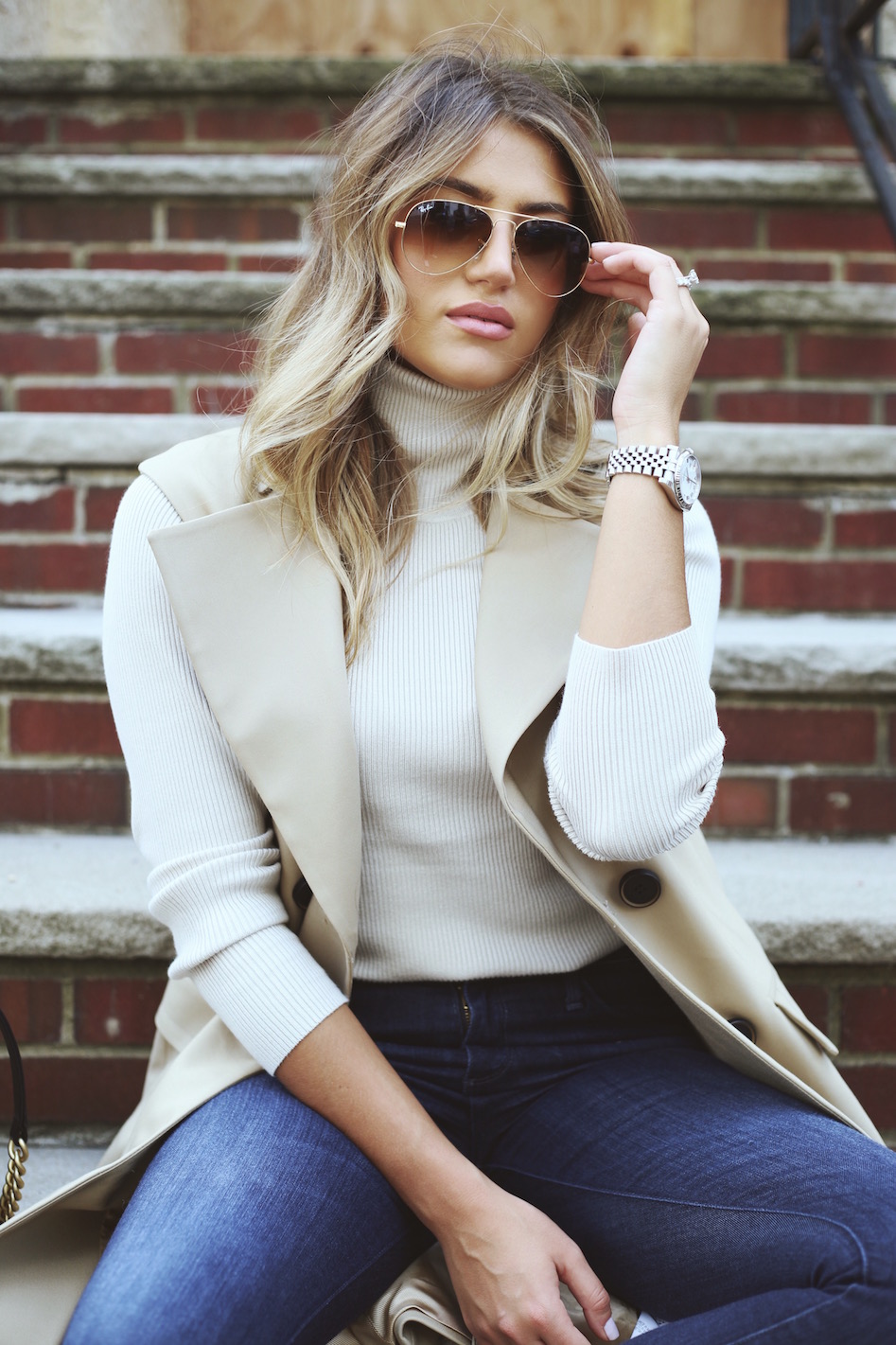 I loved pairing this vest with a simple turtle neck and denim.  I spent the day in flat mules, but changed into a heel for dinner.  I love outfits that transform from day to night.  Shop this versatile look below!
Trench Vest by Zara, Turtleneck by 525 America, Denim by AG Jeans,
& Shoes by Treasure & Bond