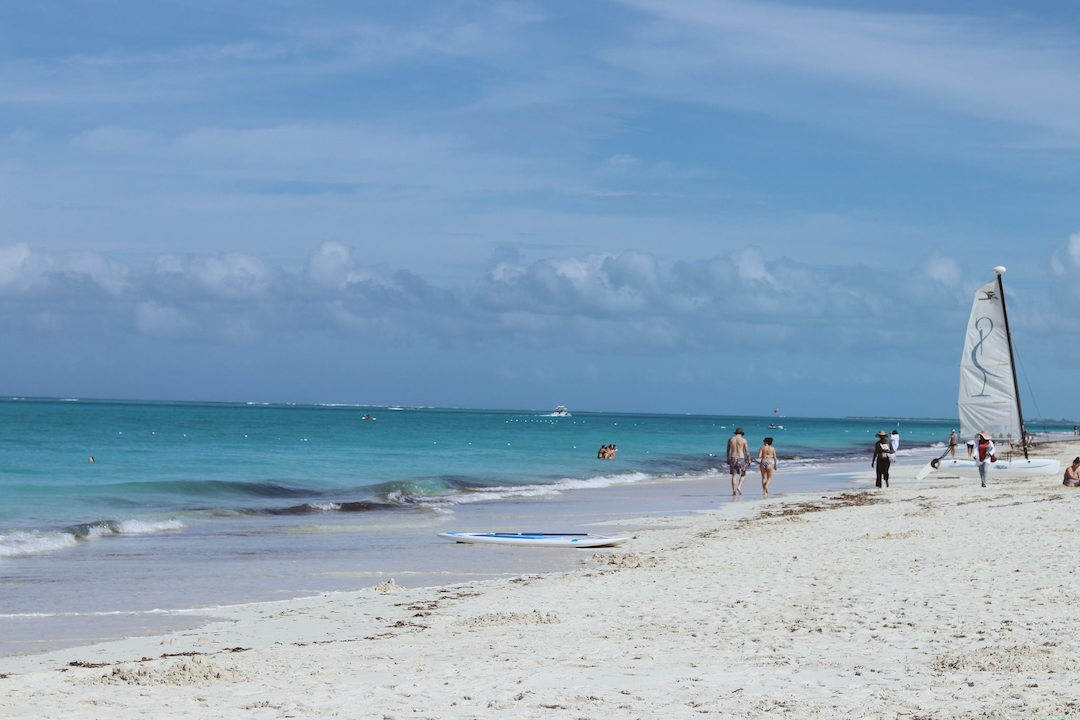 Turqouise waters, white sand beaches, and island breeze.  What better way to start the new year than with a trip to one of the most incredible islands with my favorite girls in the world?  Well, luckily for me, that is exactly how my 2018 started.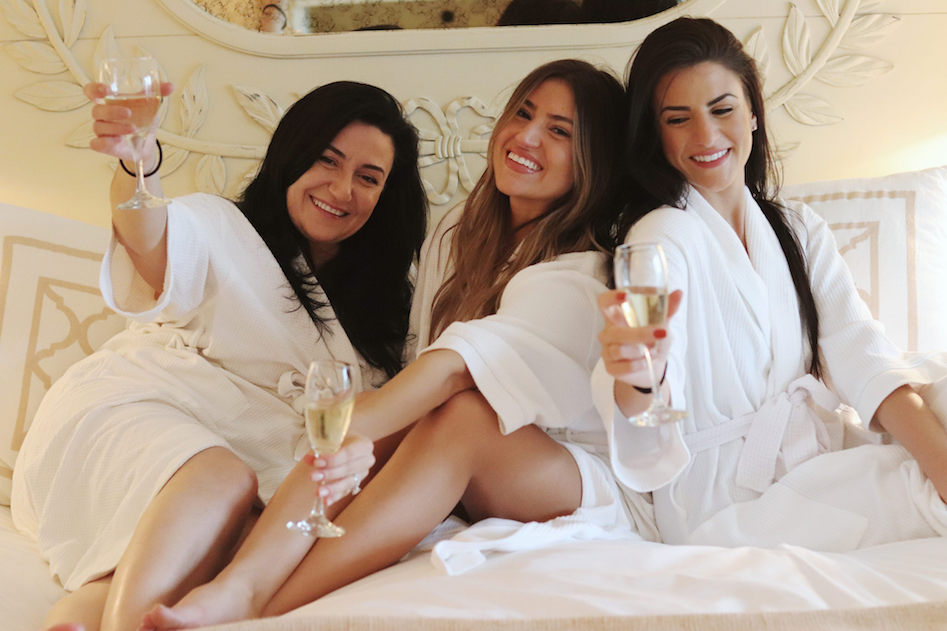 I can now attest to Turks and Caicos being a truly beautiful island, with incredibly kind, positive locals, and food that is mouth watering. When we arrived at The Palms we were immediately in awe.  It felt like we had just arrived at a French Chateau.  The architecture was just breathtaking, the gardens were beautiful, and everything was just incredibly picturesque. It was also a smaller hotel, making it feel very quaint and comfortable. In today's world, this hotel was completely "instagrammable."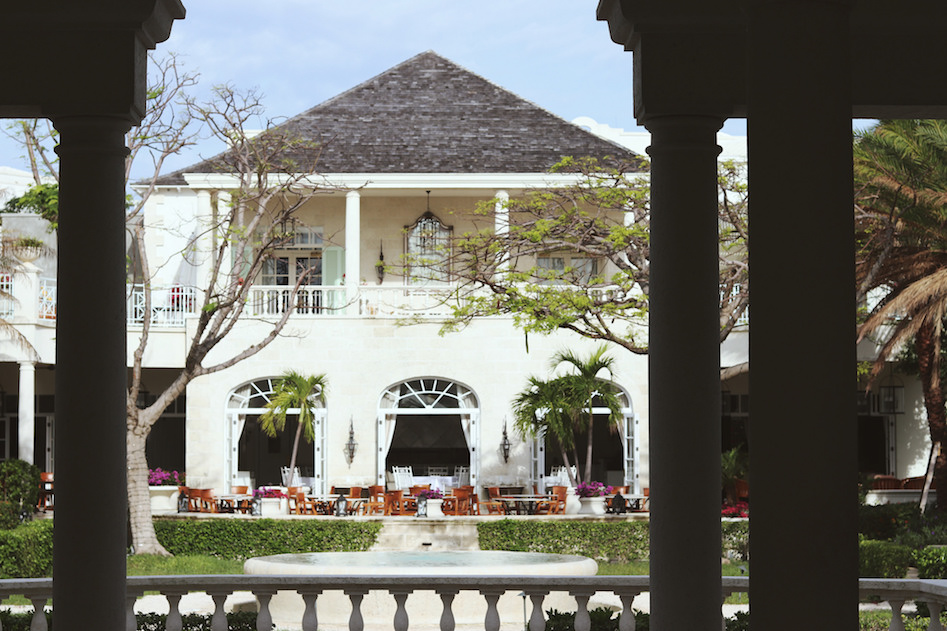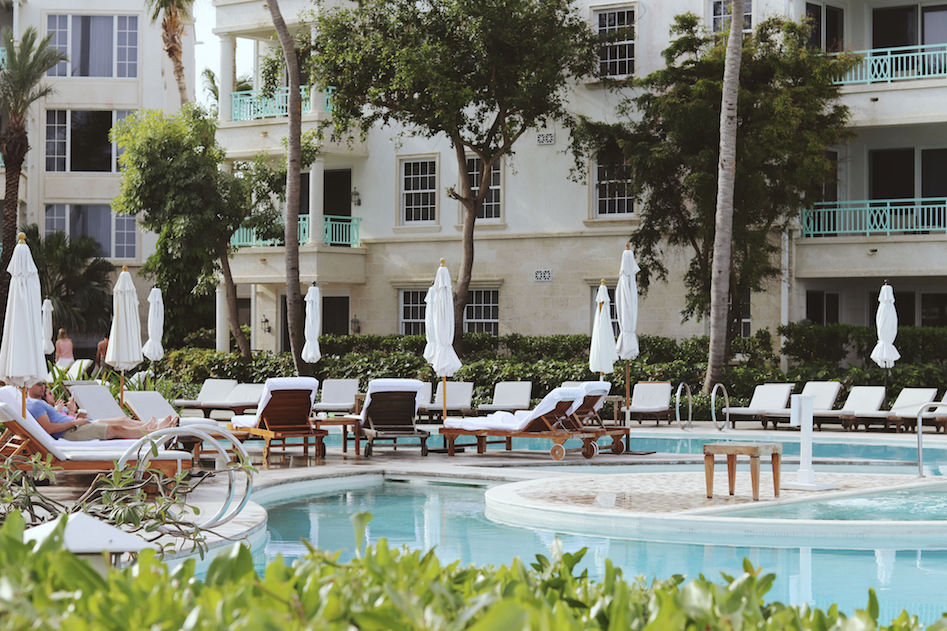 The beach was breathtaking,  the water was so blue and clear.  The hotel provided beach chairs and towels, along with free amenities.  Water bottles were handed to you as you walked on the beach and kayaks and paddle boards were awaiting your use.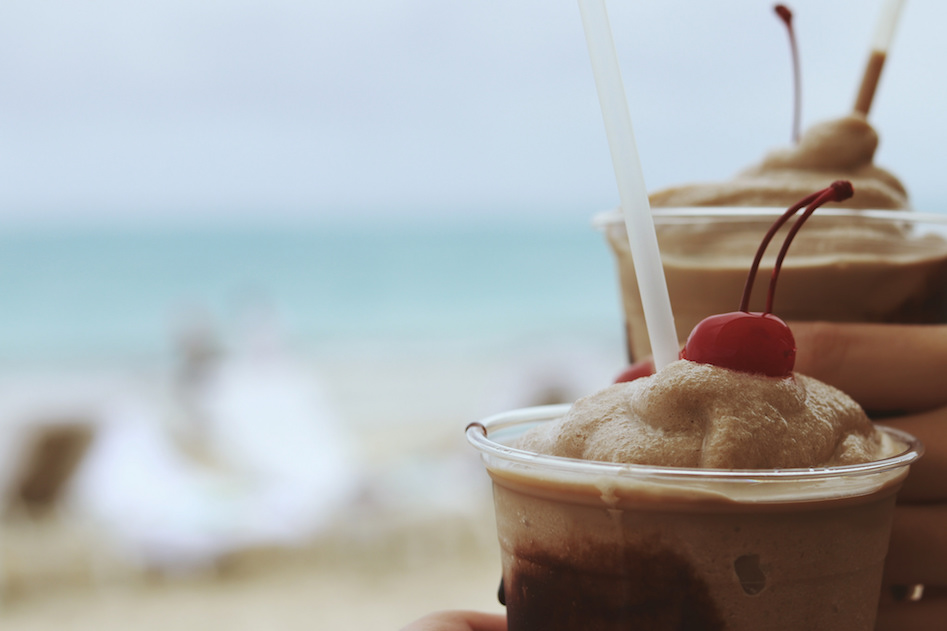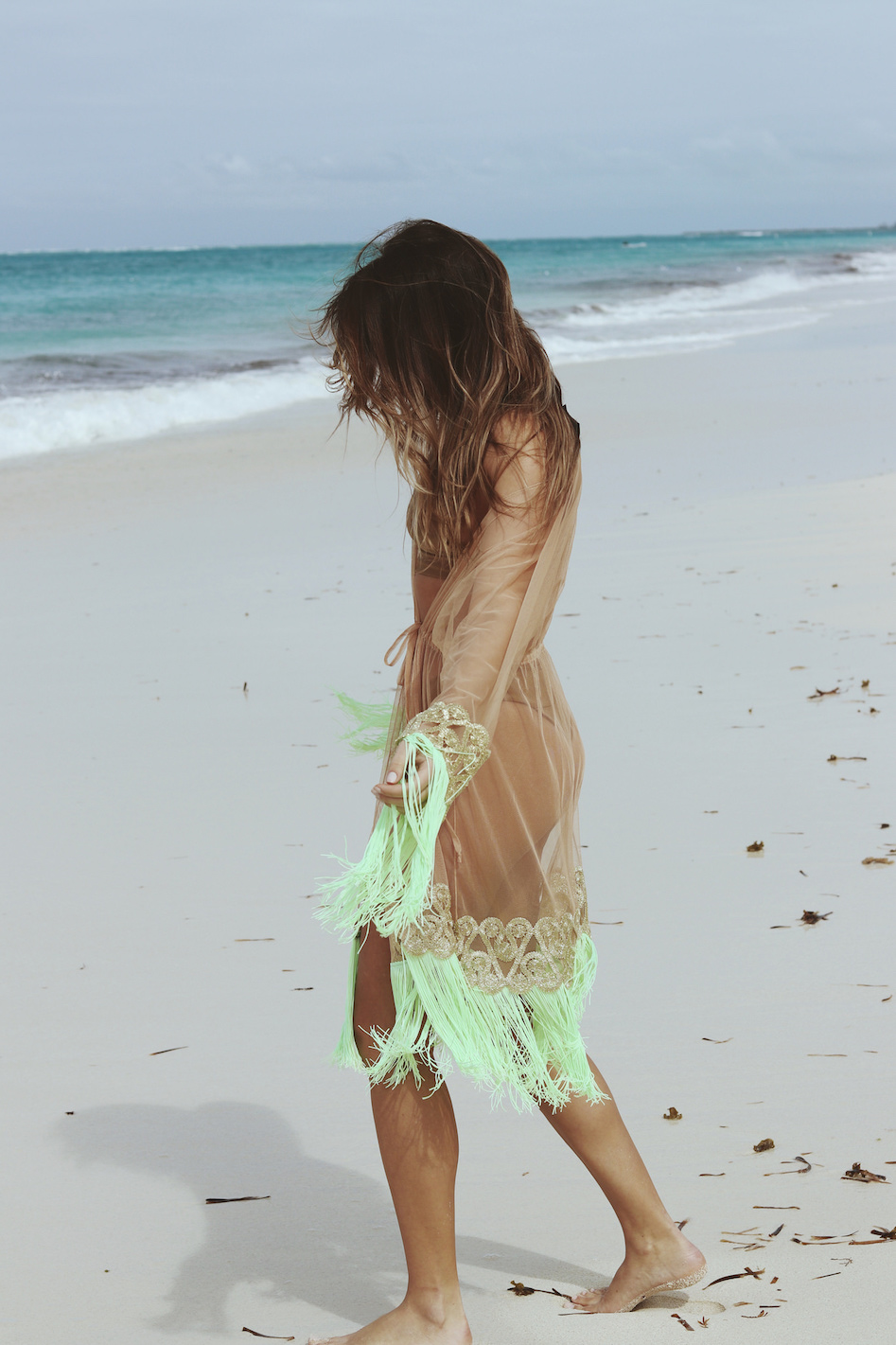 My mom, sister, and I enjoyed every minute of our time together.  We overindulged in sleep (we needed it!), thoroughly enjoyed the BEST mudslides we have ever had, and ate some of the best meals.  Unfortunately, the only downside to our stay was the few days of rain we had.  Tip on visiting the island, the weather is affected by the East Coast, most specifically Florida. A few days before our trip, many states including Florida saw snow, which sent a strange weather front to the island.  From speaking with the locals, we found out that rain is not plentiful on the island, sometimes only 12 days out of the year.  As much as we wished we saw sun the entire trip, we were able to spend quality relaxation time together. The sun did come out though and we soaked it all up. I will say it was some of the most comfortable weather I've experienced on an island.  It was not unbearably hot and the temperature never dropped throughout the day.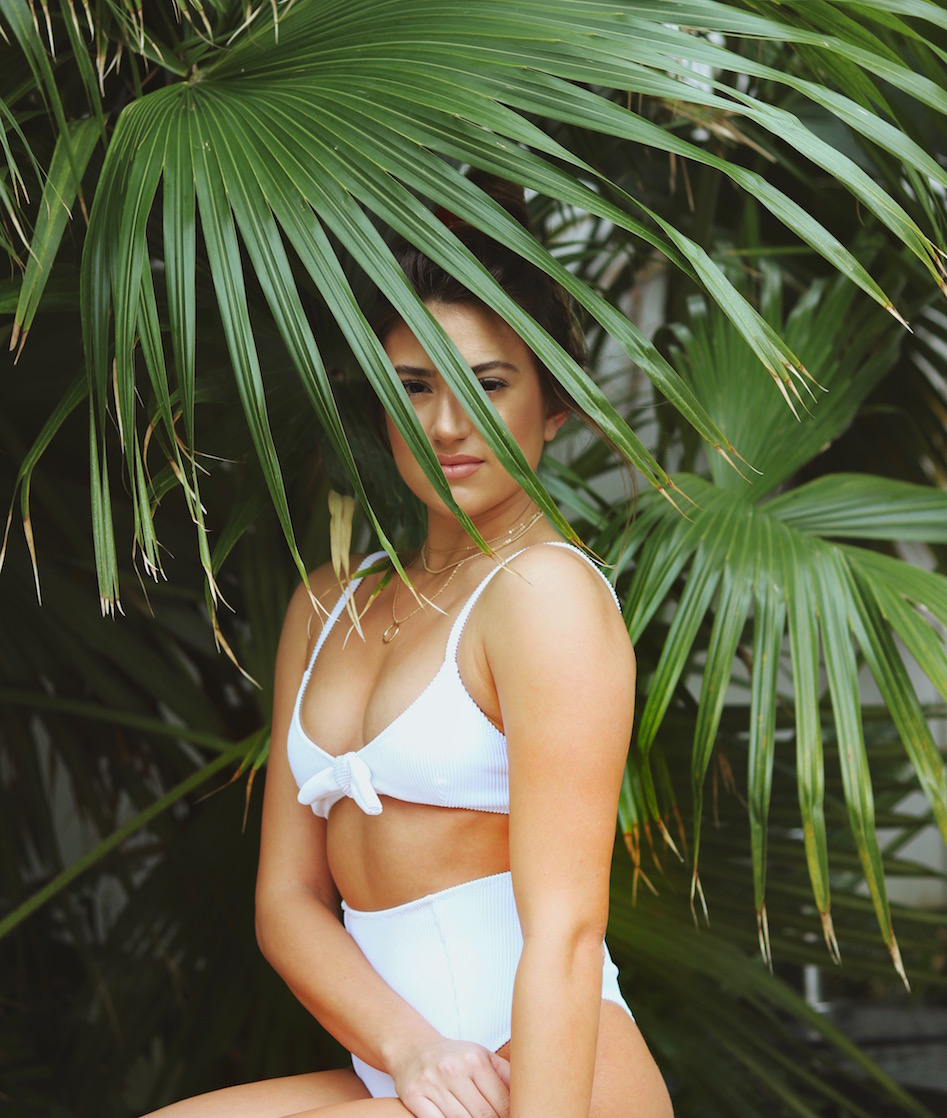 We enjoyed every meal we had and thank my Instagram family for some of these suggestions.  After dining in Turks here are my recommendations:
Plunge at The Palms was great for lunch poolside.  Had a variety of dishes on the menu, including the islands famous conch fritters (yes, I would definitely give them a thumps up!).
Parallel 23 at The Palms provided a beautiful space for a gourmet dinner. Every aspect of our dinner was incredible, especially the cocktails.  Some of the tastiest cocktails I have ever had.
Yoshis Sushi gave us a little taste of home on a rainy night on the island.  We went into town, got a few gifts, and had some sushi.  If you are craving sushi while in Turks I would give this place a try!
Turk Berry was the perfect stop after sushi. Frozen yogurt is easily one of my favorite desserts and this cute spot offered Nutella flavored yogurt.  Enough said! The shop also sold donuts and iced coffee!
Coco Bistro was everything people told me it would be, AMAZING! From the ambiance and tropical decor to the incredible dishes it was simply one of the best meals I had on the island. I highly recommend the chocolate banana bread pudding for dessert. I don't particularly like bananas or bread pudding, so for me to recommend it, you know it was good.
Stelle Restaurant at the Gansevoort Hotel offered a luxurious dinner.  It was recommended to me and I am so happy it was.  The hotel was beautiful and modern, which set the tone for an incredible meal.
I would also advise, if you are visiting Turks and Caicos, to make reservations for dinner ahead of time especially during busy months like March and December.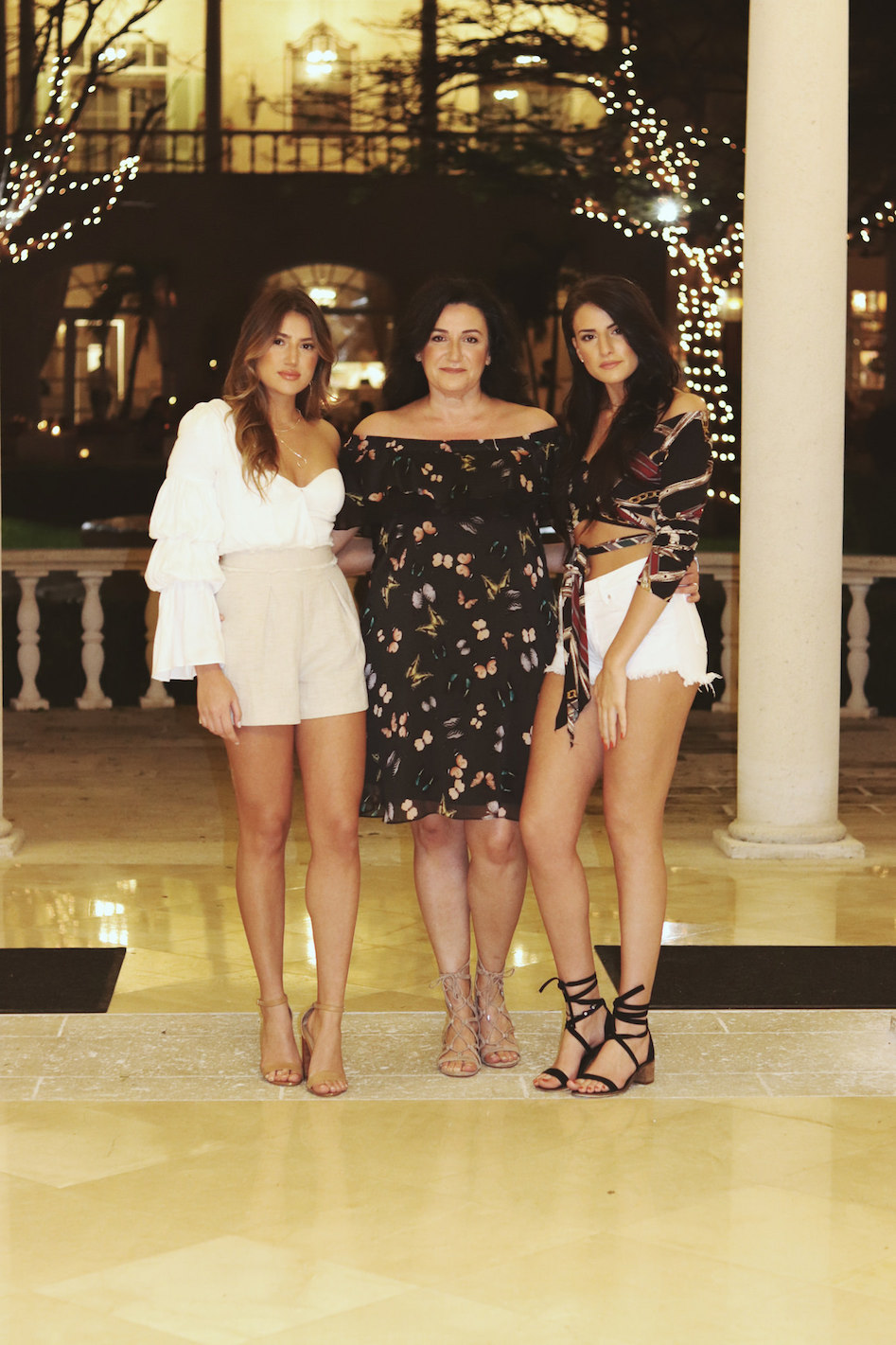 One of the best trips because I was with two people I love.  I hope to make this one a tradition!