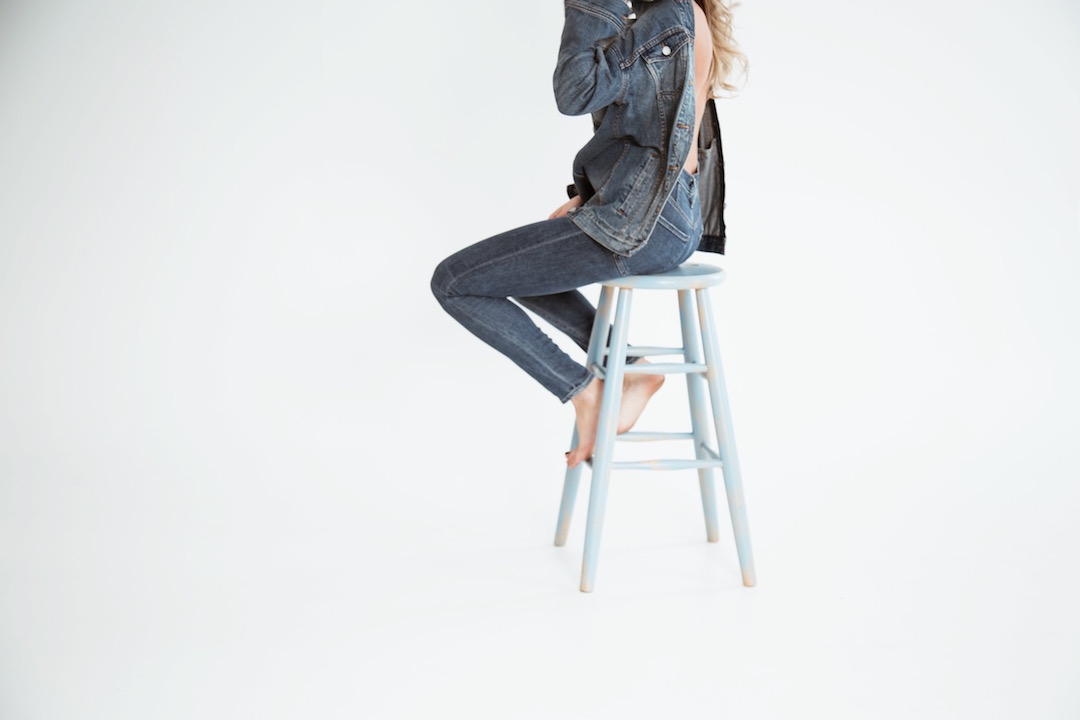 A good pair of jeans. Something everyone wants, but not something everyone can find. Dilemma, dilemma. I can totally relate to constantly being in search of the goldmine in the denim category. Especially a brand that works for your body.  After many searches, fittings, and money spent, I have discovered my favorite denim brands and am so happy to share.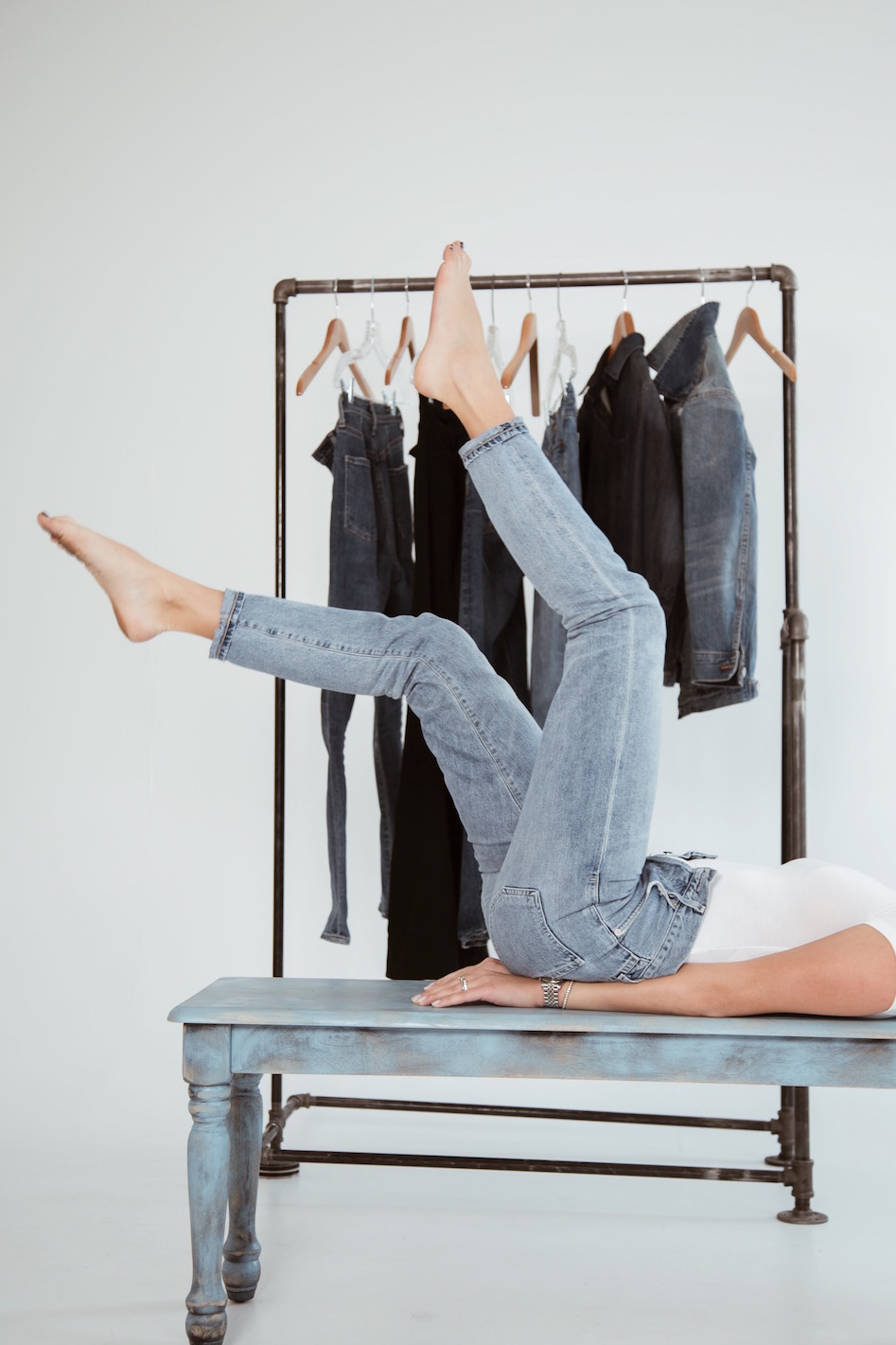 I am very, very picky on the denim I wear. I like to buy from brands that have longevity. Let's be real, if I am going to make an investment on a pricey pair of jeans I want to be sure it will last me through many wears and washes. The key to me being sold on a brand is the feel of the denim and where the waist falls on my body. With some brands I appreciate the stiff denim, true "jeans" and with others I love the soft, form-fitting feel. As for waist, I only wear mid-rise or high-rise. Low-rise jeans were a thing of the past for me; too uncomfortable for my lifestyle. My denim needs to feel good, as much as look good.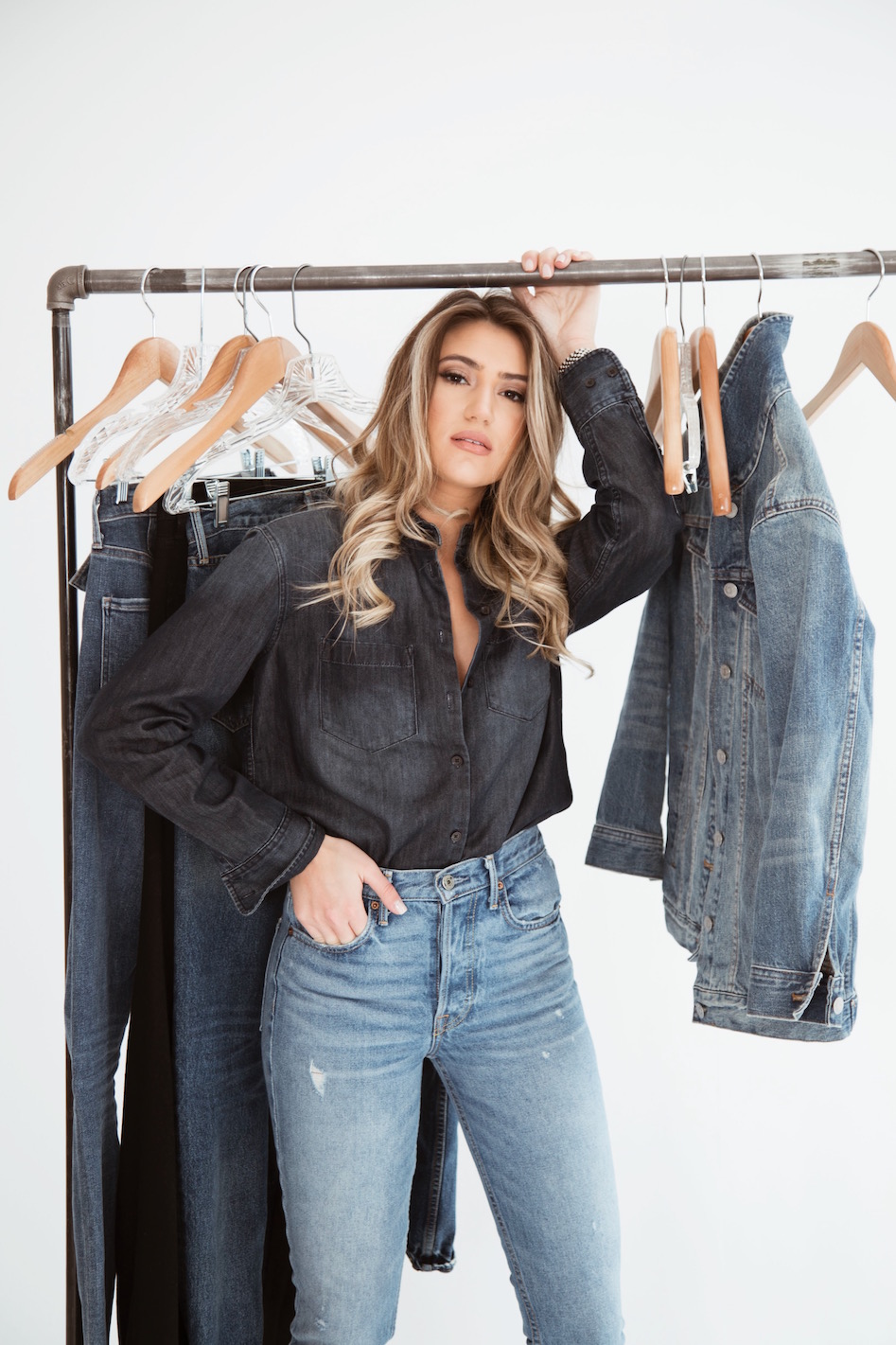 My favorite brands:
GRLFRND – I discovered this brand last year. I packed my first pair for my honeymoon in Greece and was so glad I did. I cannot express how much I love this brand. For denim, this brand is pricey, but the amount of wears I've gotten in the last year I can assure it is well worth every dollar. GRLFRND denim is definitely a stiffer denim, but molds so perfectly to your body after one wear. The more you wear your GRLFRND denim they better they fit, they need to loosen up. I love how GRLFRND denim can transition from day to night and never lose structure. This brand has easily crept to the top of my list, 100% recommend for all body types. Key note: this denim may require sizing up. I recommend ordering your usual size and one size up to figure out your size within this brand.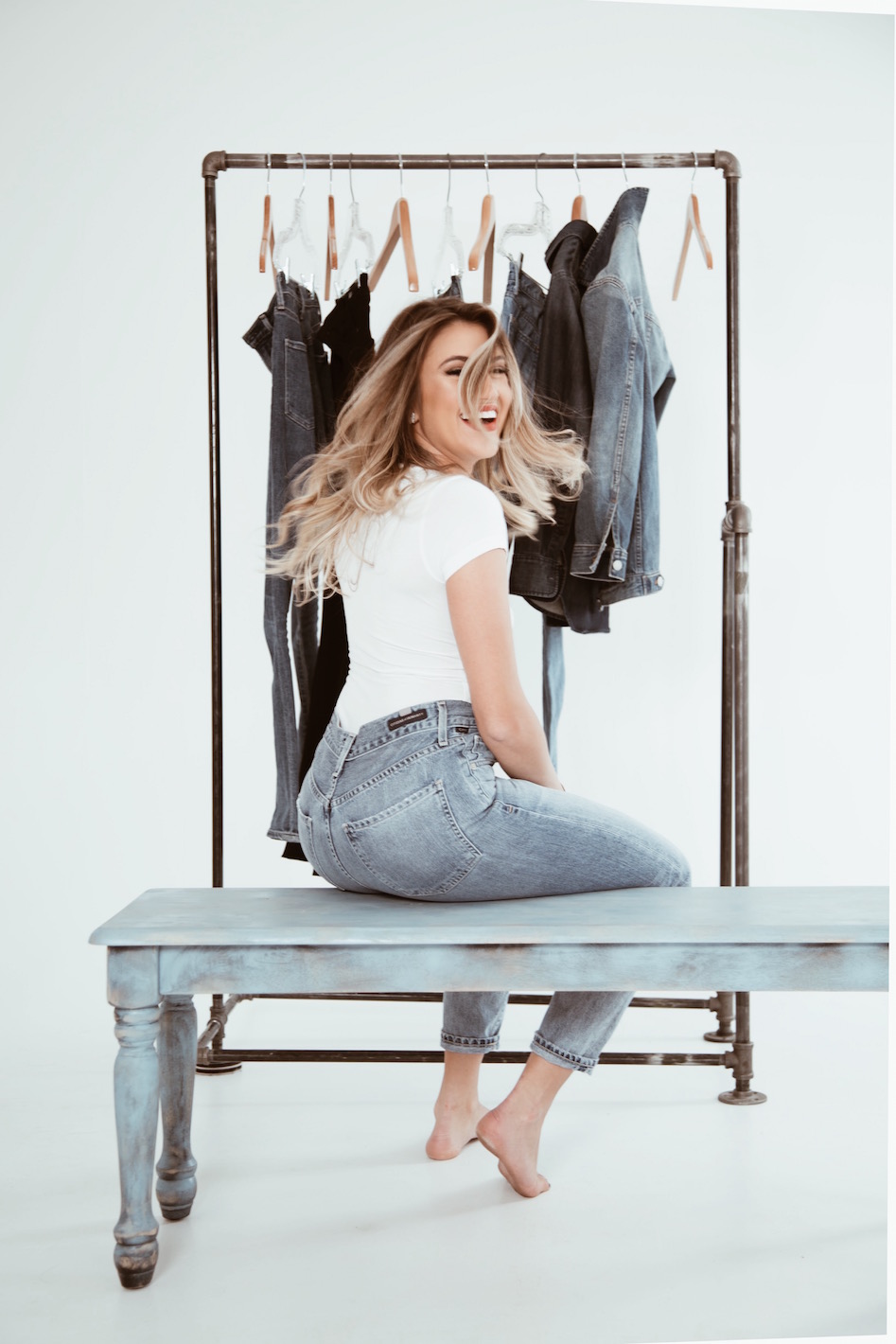 Citizens of Humanity – Talk about a brand I have been wearing for years, and yet still have all pairs intact. Citizens of Humanity is a brand I am extremely loyal to due to their form-fitting, flattering, butt-lifting goodness. Citizens denim feels like butter and every pair get better than the last. They look sleek and have so many washes that its hard not to buy more. As far as denim goes, Citizens is my go-to, I never go wrong when buying a pair.
Madewell – As a new brand to my collection, Madewell is a slightly less expensive brand that offers quite a similar feel to Citizens of Humanity. In addition to jeans, I adore Madewell denim jackets. The one I currently own is a staple and I wear throughout the entire year. Definitely worth every penny.
Topshop – The bang for your buck jean. Topshop offers a great pair of denim for a budget-friendly price. I love the fit and feel of Topshop jeans, but the best part is when you fall in love with a style you can find it in so many different washes. Unlike many other brands, Topshop offers you many ways to wear your favorite fit.
In addition to the above-mentioned denim brands, my favorite jeans linked below! Happy shopping! I would love to hear what brands you love, comment your favorites!
PS – I am extremely picky about stitching on my jeans, usually I prefer stitching that is not noticeable. I only go for a brown stitch in light wash denim. I also do not wash my denim after one wear. Multiple washes lessen the vibrancy of the denim and can sometimes affect any distressing in a negative way.
Photography by Melissa Dajti
Studio Exposure Loft