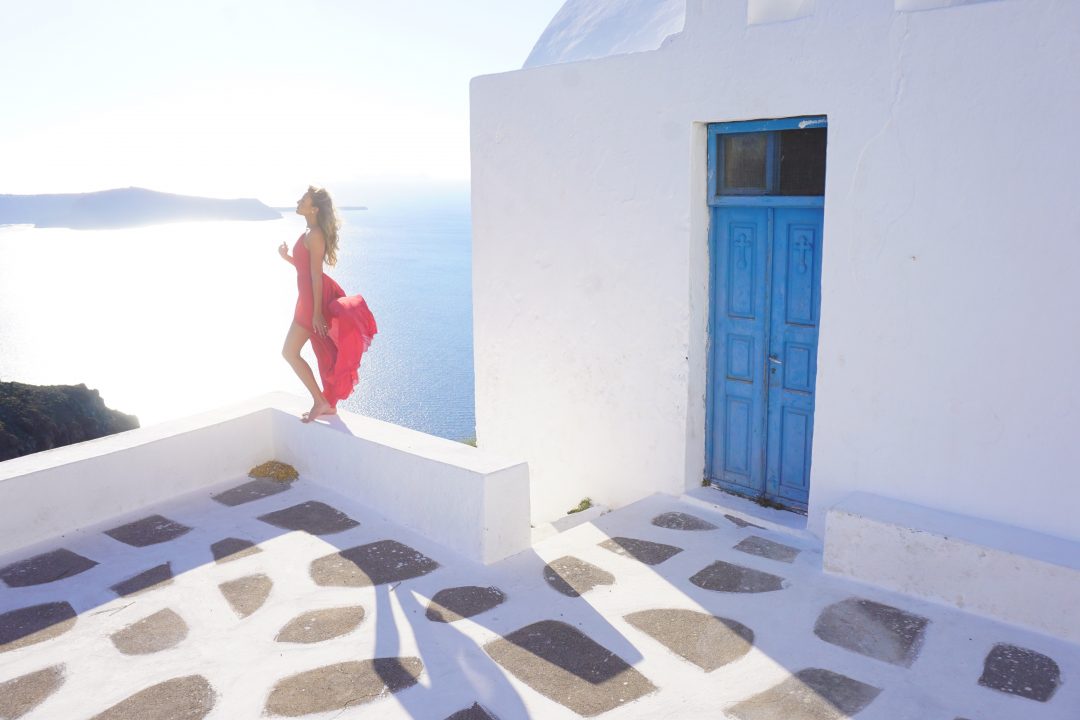 When I think about love at first sight, I think about Santorini, Greece.
Santorini is probably the most picturesque place I have ever seen. From the whitewashed villages, breathtaking sunset views, and famous colored sand beaches Santorini, also known as Thira, is a travelers dream. The island has incredible food, fresh seafood – literally ocean to table – fried feta, and baklava for those with a sweet tooth. Also, let's not forget the incredible Greek wine! Santorini does not disappoint in things to do, an activity for all visitors. This island is also so romantic, being that this trip was my husband's and I's honeymoon, we definitely picked the place for love!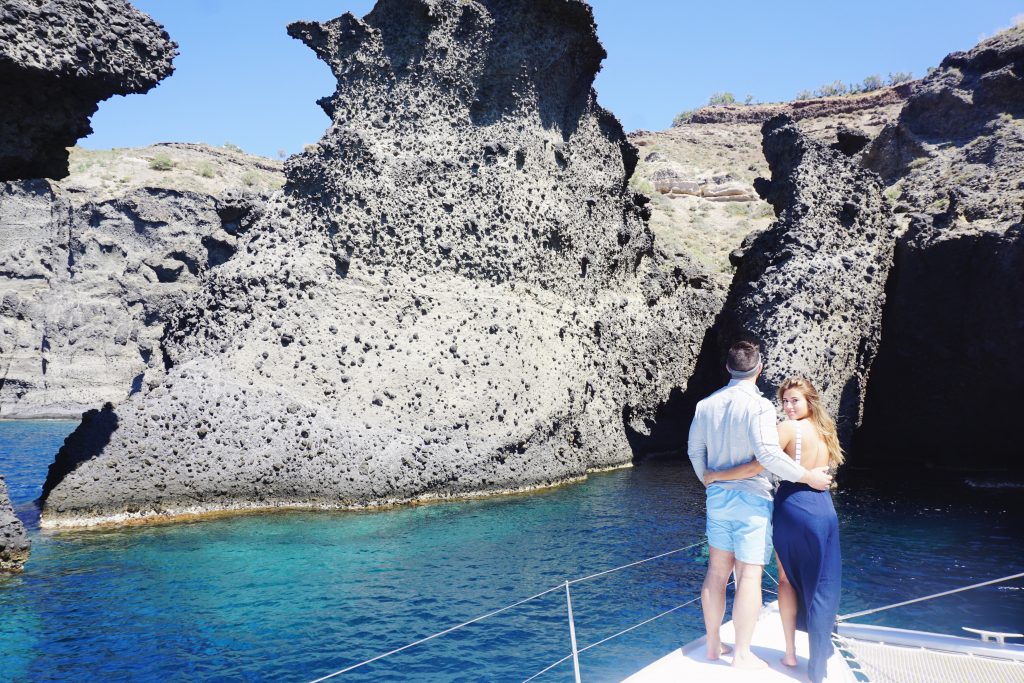 Santorini has some of the most beautiful hotels in the world; so choosing just one can be difficult. After some research, I landed on Grace Hotel in Imerovigli. I would be putting it lightly if I said this hotel was amazing. It truly was a one of a kind stay from check in to check out. The Grace Hotel is known for its breathtaking infinity pool overlooking Skaros Rock. The amenities were five star, the service impeccable, and the dining just amazing. There was a gym on premise, but to be honest, with all of the stairs in Santorini a gym was not exactly necessary. The Grace Hotel really made the stay personal, starting with a polaroid picture upon arrival to put in the memory box they provided. The memory box was equipped with a pouch to collect items purchased and a glass tube to fill with sand from one of the beaches on the island. The hotel staff made you feel like family, which easily made the Grace feel like home. The views in Imerovigli are in my opinion the best on the island. Oia and Fira are incredible villages, each for their own reason, but Imerovigli was the perfect place to stay to avoid the congestion on the island.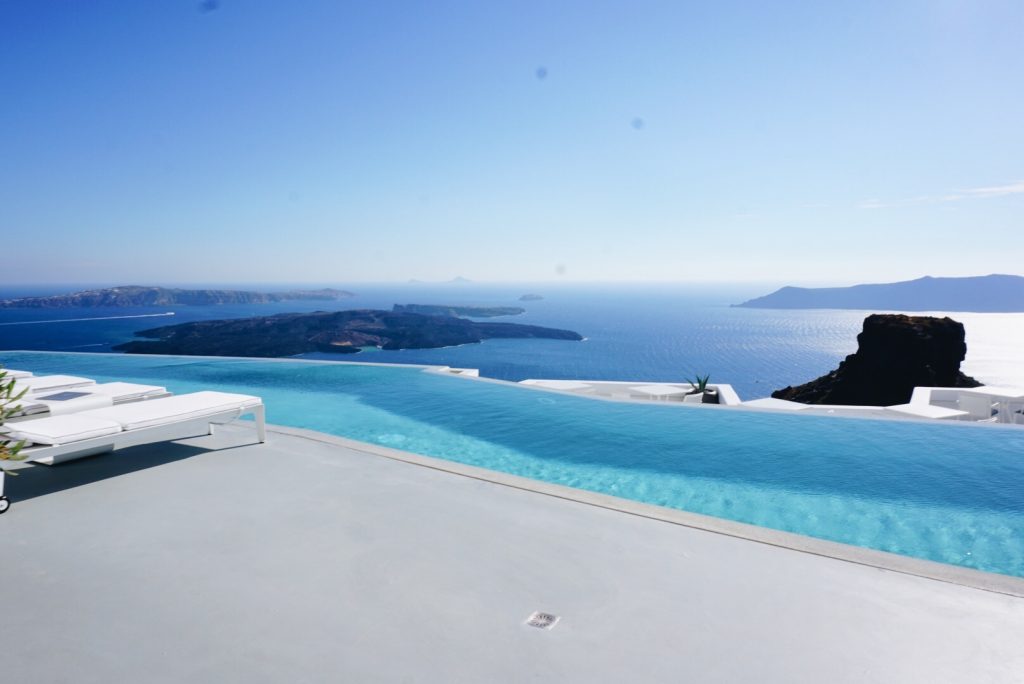 If you're looking for places to eat, Santorini has no shortage. Here some of my favorite places from Santorini:
Athenian House in Imerovigli featured a very creative Greek cuisine. A must try is the baklava – it is so different, but so good! Anthenian House features a "can't miss" sunset view.
Sunset Ammoudi Taverna in Ammoudi Bay provided a from sea to table dining experience, which was nothing short of amazing. If you're willing to spend a bit on an incredible dish, go for the lobster pasta, you won't regret it.
Argo Restaurant in Fira had an amazing atmosphere with great Greek dishes. This is one of the more budget-friendly options in Santorini, but it does not compromise on the quality of the food.
Floga in Oia is a small restaurant, but came with one of the most amazing views in Santorini. The feta cheese triangles are a MUST have.
Lolita's Gelato in Oia was a refreshing stop on a hot day. The two stops to Lolita's still weren't enough. Pistachio and hazelnut were my personal favorites!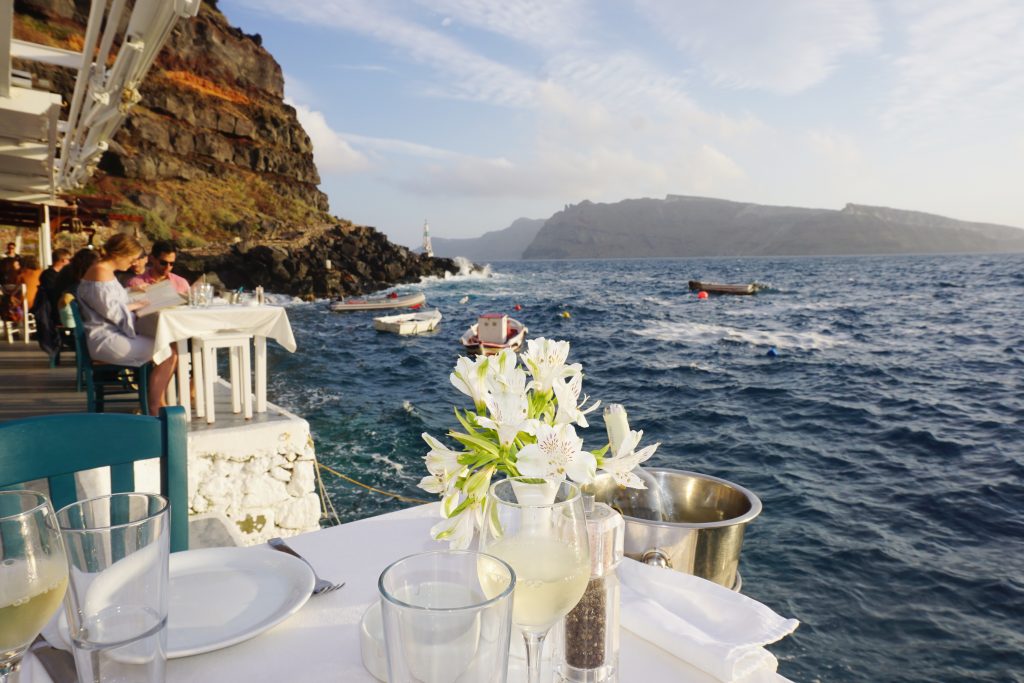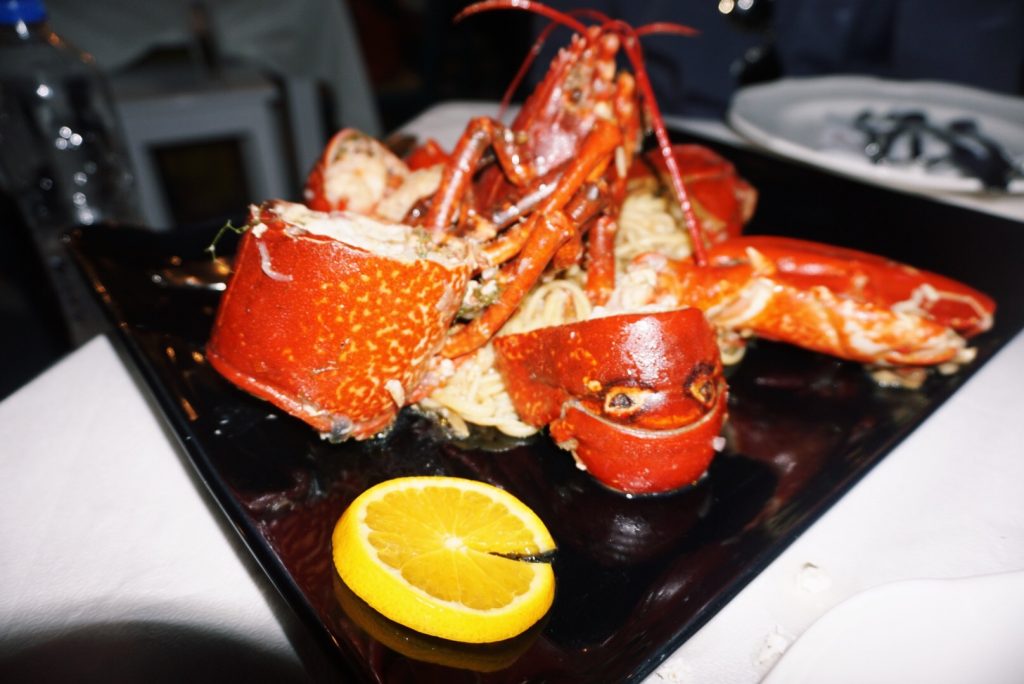 Eating wasn't the only thing on the agenda in Santorini. There were a pleothora of activities to partake in. Here are some recommended things to do while in Santorini:
Day or Sunset Cruise: the cruise stops at the Red and Black beach, allows for a dip in the volcanic hot spring, and serves a great authentic Greek lunch.
Visit a Winery: Boutari Winery was a great visit!
Explore Oia: Oia is definitely magical, take time to walk around, shop, and stop in at some of the greatest places to eat.
Hike up Skaros Rock: a picturesque workout with amazing views.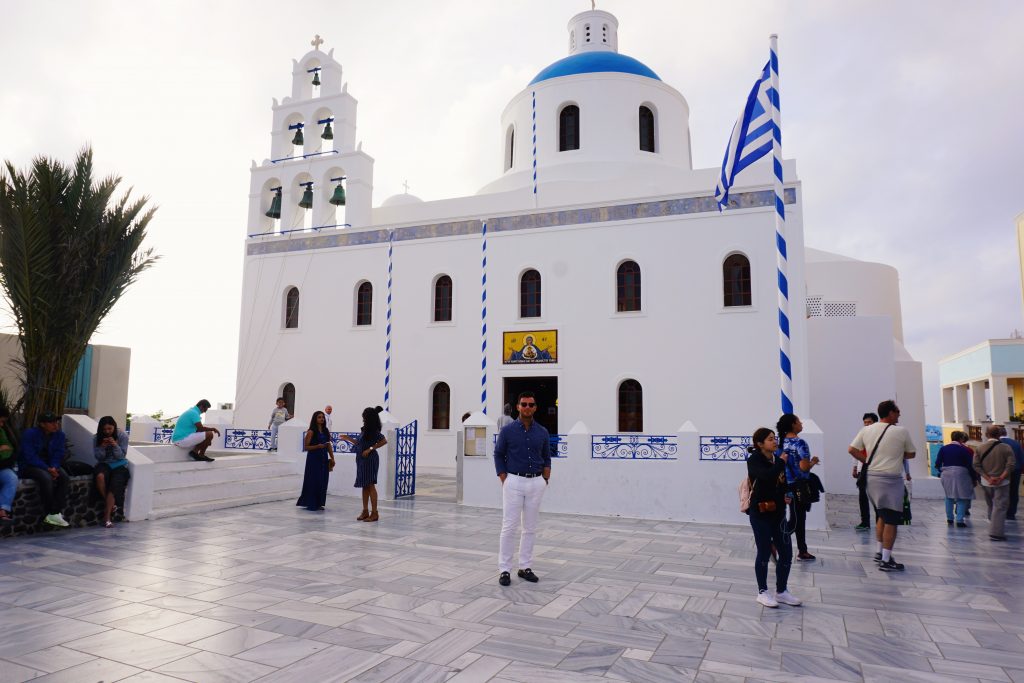 Here are some final tips from my experience in Santorini:
When to visit: peak season is June through August in Santorini so be prepared for higher prices, larger crowds, and prepare to book reservations in advance. May and September are great times to visit if you are looking to spend less and enjoy the island a bit less crowded.
Taxi/Car: a car is not necessary, if you are willing to call and wait for taxis. We did not rent a car just based on not wanting to worry about the roads and directions. Taxi's were never a problem to catch, but they could be a bit pricey at times. The Grace had a free shuttle that we tried to utilize often.
Comment below if you have any questions about Santorini or feedback on this post. If you're interested in connecting with me – say "Hi!" on Instagram, Facebook, Twitter, Pinterest, or YouTube.
Also, feel free to subscribe for updates below: